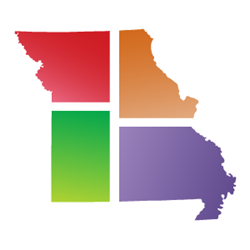 Boston, MA (PRWEB) August 12, 2014
Using Joomla!, the CNP Integrations team just completed a new custom web portal for Eat Right Missouri, http://www.eatrightmissouri.org, a project managed by the Missouri Academy of Nutrition and Dietetics (MAND). The new site has been outfitted with features such as an interactive annual meeting calendar, on-site event ticket management system, job board and classified section, and downloadable resource archive for members, to name a few.
Eat Right Missouri is essentially a communication portal for an organization that has over 1,300 dietitians as members local to the State of Missouri. Its mission-vision is to optimize and empower the dietary and nutrition professionals with resources related to maximizing a healthy lifestyle that is based on the foremost food and nutrition breakthroughs in the industry. The Missouri Academy of Nutrition and Dietetics strives to promote the highest professional standards when it comes to enhancing ones health and the output of this new portal is no exception.
CNP Integrations worked with MAND on executing priority goals for this project. This included an overhaul of the site design and information architecture not just for managing and showcasing content, but making sure the site amplifies the organizations strengths and value to both its users and members. The end result was a more compelling and engaging portal solution that takes advantage of the latest features of the Joomla CMS. Administrators now have much more flexibility for presenting content in various ways while the site is integrated with single sign-on for seamless statewide registration and subscription management. Visitors can quickly find great information and the overall presentation is current with popular design trends.
Using Joomla! for Eat Right Missouris new site was an easy decision because the workflow management features of Joomlas admin area has lent a much needed streamlining of all tasks required for the organizations daily operations. Joomla CMS offered much more flexibility for future add-ons to the site and it improved the ability for increased traffic and marketability through several SEO and performance optimizations.
The difference has been astounding and what the CNP team managed to do is to bring the site up-to-speed with todays digital marketing standards. With the teams technical and programming expertise in Joomla, the Eat Right Missouri redesign led by CNP Integrations project manager James Arthur offered unified configuration and seamless integrations with external systems. The outcome was a design and user-experience thats fully responsive and interactive.
Chris Nielsen, General Manager/CEO of CNP Integrations says, We especially enjoy making websites that impact peoples lives and promote wellness personally and to the betterment of our planet. Being able to maximize the value of a project through our teams expertise has been a fulfilling venture for the whole CNP team.
Joomla! has long facilitated a flexible and straightforward development for various kinds of business sites. Its prominent benefits set it apart from alternatives in the industry as one of the most innovative, secure and feature-rich platforms for future proofing a stable online environment. Easy implementation and management of unlimited content types has definitely led to a more all-encompassing user experience for its legions of users. Unlike other similar solutions, having the ability to manage critical data without needing to be overly technical has been one of Joomlas foremost value propositions and has rendered it an ideal solution for most small business, publishing, government agency and non-profit or educational types of organizations.
About CNP Integrations
CNP Integrations has a dedicated global team of technical and experts composed of highly skilled programmers and project managers with a focus on providing the most responsive web application support services for the Joomla CMS and other compatible technologies. As a business division of Creative Networks Protocol Inc., a Massachusetts based corporation, CNP Integrations offers premium technical support and hosting with a value-building methodology that has a proven track record of project management success. CNP Integrations primarily provides services across the United States but has serviced customers globally in 7 countries spanning at least 3 continents.