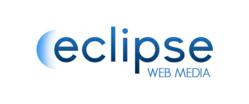 Atlanta, GA (PRWEB) May 31, 2013
Eclipse Web Media was founded as an Search Engine Optimization company and their experience has produced proprietary strategies to help my client content relevant and beneficial to web searchers. Often time companies have had unpleasant and sometimes damaging experiences with other SEO companies. Eclipse Web Medias CEO Nathan Taitt gets hit with the question, What makes Eclipse Web Media different in the Search Engine Optimization that you do? A home-grown, US based Search Engine Optimization company is key. Eclipse Web Medias main office is in Duluth, GA and is home to their seasoned team of in-house staff. Eclipse Web Media is an SEO company that does not outsource any of its SEO services overseas. The ultimate result of that is a customer service driven firm that is available via the phone at normal working hours and has a beautiful office that clients can visit and discuss the SEO work on their sites.
Nathan communicates to prospective clients that at Eclipse Web Media, they deliver a high level of accountability and measurable results. High priority elements of a successful SEO campaign with Eclipse Web Media includes traffic increase, conversion optimization, analytics analysis and strategy development, on-site optimization, link building, mobile and tablet optimization, and consulting.
Responding to client emails, building a lasting relationship, and putting the customers needs before their own is second nature to these SEO professionals and is one of the highest priority elements of a successful SEO service. Nathan further explains that the client receives a report after every campaign cycle that thoroughly explains results. The report will tell the client exactly what was done, what happened, and what the SEO team is going to do next.