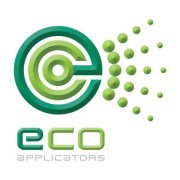 Hudson, OH (PRWEB) May 01, 2012
In an effort to help Health Care providers create a more sanitary and disease free environment for their patients, Eco Applicators is introducing OxiTitan, a revolutionary mineral coating that fights the spread of infectious disease around the clock. OxiTitans NanoTech coating uses the power of light to activate a photo catalytic process PCO that oxidizes the virus, bacteria, mold, fungi, spores and volatile organic compounds (VOCs) on the treated surface. When exposed to UV or Natural light, the Nanotech Coating starts a self-cleaning process PCO that will reduce mold and mildew growth, breakdown airborne pollutants, protect surfaces from UV damage, and reduce odors.
David Dickens, Co-Founder of Eco Applicators commented, "Hospitals looking to reduce and eliminate the risk associated with infectious disease such as MRSA, C Diff and Staph appreciate the long lasting power of our patented Oxi-Titan Product. With one hassle free, affordable application, we provide a solution that works 24-7 to reduce the bio-load for their patients. This passive action helps decrease the nosocomial problems due to pathogens surviving for extended periods"
The Professional Eco Applicators team can quickly apply the OxiTitan product during non-peak hours with very little disruption to normal business.