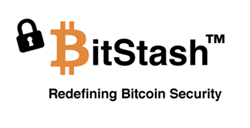 Mt. Pleasant, SC., (PRWEB) October 22, 2014
eCoinConcepts, the premier company that provides storage for digital currency, today announced that it is set to launch its first consumer facing product BitStash, the safest and most secure device for storing and spending Bitcoin in the market today.
Existing methods for Bitcoin storage and spending are too complicated for mass public adoption, and existing online storage solutions carry too many risks, says Trevor Murphy, CTO, BitStash. What weve created is a new, easy-to-use global solution that involves absolutely no third parties and comes with government-grade anti-theft security features like tamper detection and self-destruct circuitry, making this the ultimate way for customers to store and spend their Bitcoin.
Bitcoin is fast gaining mainstream status, as a large number of well-known brand retailers start to accept the digital payment. However to date, consumers have lacked a completely secure and stable method with which to store and spend their digital currency, until now.
BitStash is able to fill that void by providing the easiest to use and most secure system to date. Users simply plug in the small 9cm desktop device, download the mobile or desktop app, and are then guided through a simple setup process. Communicating over a hardened Bluetooth protocol, BitStash automatically generates three tiers of secure storage for the user, including a mobile wallet for spending on the go, a device wallet for day-to-day trading or online shopping at home and a true cold storage wallet, on a LUKS encrypted USB drive for long-term, off-site secure storage. BitStash is also the first true cold storage solution available on the market today, and is the first device to address desktop and mobile malware with its Global 2 Factor authentication and Color Captcha solutions.
BitStash is the brainchild of two Wall Street veterans, Steve Swanson and Trevor Murphy who have specifically designed the Bitcoin storage system to meet the Government most stringent standards for security, meaning that it is impervious to hackers and other security threats. Simple re-balancing between these three wallets ensures the right amount of Bitcoin is always available to spend and save.
To learn more about BitStash or to make a pre-order purchase please visit http://www.bitstash.com or email media(at)bitstash(dot)com. For a limited amount of time, customers who place a pre-order are able to receive a $ 100 discount on the regular retail price of BitStash. Payment can be made by Credit Card or Bitcoin.
Notes to editors

To date, all aspects of the prototype have been completed including electrical schematics, PCB design and production, fully-assembled devices with 3D printed cases, along with beta versions of software.
The three tiers of the BitStash wallets are BIP32 HD compliant which enhance consumer privacy by generating unique Bitcoin addresses for every transaction received.
BitStash supports the BIP70 payment protocol which greatly simplifies the payment and check out process for consumers when spending Bitcoin with merchants.
BitStash supports the MultiSig P2SH transactions and will be releasing APIs in Q1 2015 for other wallet vendors to integrate with the hardware.
BitStash comes with industry leading, easy to use, wallet software for desktop and mobile devices, that display real-time balances in over 100 Fiat Currencies and support multi-sig coordination services.
About eCoinConcepts

eCoinConcepts LLC was founded by Steve Swanson, former Global Head of Electronic Trading at Citigroup as well as co-founder of ATD, and Trevor Murphy, co-founder of TradingEdge. eCoinConcepts aims to break the barriers to mass adoption of Bitcoin by providing users with a truly secure, easy to use solution for keeping & spending Bitcoin. To learn more, visit http://www.bitstash.com.