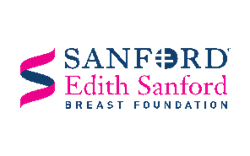 SIOUX FALLS, S.D. (PRWEB)
June 23, 2015
The Edith Sanford Breast Foundation announced today it will be the official charity partner of the 2015 SoCal Reebok Spartan Race in Vail Lake, California, Sept. 26-27. The Foundation invites athletes to race with its national charity team, TeamEdith, and compete while raising funds and awareness for the mission to end breast cancer. Every dollar raised will advance cutting-edge genomics research.
Edith Sanfords goodwill ambassador and TeamEdith captain, Thad Beaty, guitarist for Grammy Award-winning band Sugarland, will compete with TeamEdith on race day and train with members online in advance.
Like Edith Sanford, the Reebok Spartan Race is committed to empowering women and men of all ages to embrace fitness as a lifestyle that can transform your health and well-being, said Beaty. Were honored to team up with Spartan and challenge athletes to do something huge for themselves and for the fight to end breast cancer.
Reebok Spartan Race is the fastest growing series in the sport of obstacle racing. The SoCal race will feature both a Spartan Sprint, more than three miles with 20 obstacles, and a Spartan Beast, 13 miles with 30 obstacles, which will test participants mentally and physically.
We are thrilled to partner with the Edith Sanford Breast Foundation for our SoCal race to help raise awareness for their mission to end breast cancer, said Joe De Sena, Founder and CEO of Spartan Race. We are moved by the Foundations mission to invest every dollar raised to help find cures faster. We look forward to TeamEdith completing our rugged mountain race packed with obstacles to excite and challenge the already accomplished national charity team.
Registration for the SoCal Sprint and Beast is open now. TeamEdith race bibs for the Spartan Sprint are available for a $ 250 donation to the Edith Sanford Breast Foundation. Members who join will also be eligible for VIP perks on race day. Details are available at edithsanford.org/teamedith.
About the Edith Sanford Breast Foundation

The Edith Sanford Breast Foundation is pioneering a bold new comprehensive approach to breast cancer, with a mission to unlock each woman's genetic code, advance today's prevention and treatment, and end breast cancer for future generations. To learn more, please visit edithsanford.org.
About Reebok Spartan Race

Founded in 2010, Reebok Spartan Race is defining the Sport of Spartan Racing and is the global leader in the sport of obstacle racing. Reebok Spartan Race caters to individuals looking to test their physical limits and change their frame of reference for what they can accomplish, from everyday people looking to get off the couch and lead a more fit lifestyle, to elite endurance athletes who seek the ultimate physical test. Currently, Reebok Spartan Race offers four primary race formats, "Spartan Kids" (1/2 Mile/1 Mile), Spartan Sprint (3+ miles; 20+ obstacles), Spartan Super (8+ miles; 25+ obstacles) and Spartan Beast (13+ miles; 30+ obstacles), along with additional events that cater to more seasoned athletes.
Reebok Spartan Race is a timed event, making it a true sport with global athlete rankings, event winners and a World Championship event. Competitors are encouraged to complete each of the primary adult race distances to achieve Spartan TRIFECTA status. With over 50 races slated for the United States in 2015 and an additional 70+ races scheduled across 20 countries internationally, Reebok Spartan Race urges you to change your life today by signing up to race at http://www.spartan.com.
###