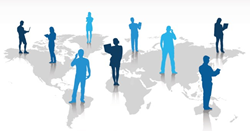 Seattle, WA (PRWEB) February 19, 2015
Local citations are an incredibly helpful part of an SEO strategy, especially for businesses that only service a specific geographical area. For a number of businesses, local citations are easier to acquire than the top spot on rankings for their industry keywords.
Fannit.coms recent article explains their companys detailed strategy behind building local citations for their clients. They explain that this process is not only complicated and time-consuming, but its important to have the understanding of SEO and local citations in order to make the best decisions along the way.
The core work of our Local 7-Pack marketing campaign is to do one simple thing – create local business listings, Fannit explains. This is an online profile that contains your business name, your address, phone number, possibly a link, and any other details necessary to a searcher.
These citations are then placed in a myriad of citation listings across the internet. However, these citations cant simply be placed haphazardly. The quality and trust that is associated with those citations is a huge factor.
According to the article, It will be your responsibility, or the responsibility of your Local SEO expert, to sift through the myriad of possibilities and select only those that will pass on the trust signals that Google loves, and needs, to see in order to rank your business in the Local 7-Pack.
Moreover, the article also points out that the information included in the citations must be exactly the same across all listings. The article make the point that, This is incredibly important. If the citations arent the same information on your website, then Google is getting mixed signals.
Without consistent information across the board, Google wont know to associate them all with the same company. Therefore, keeping citations absolutely consistent, even down to where the commas fall, is essential to successfully making it into the 7-pack of local citations on Google.
For those interested in learning more about 7-pack local citations, or would like more information about hiring a company to build their local citations, simply visit Fannits website: http://fannit.com/local-seo-marketing/
About Fannit

Fannit.com is a full service internet marketing agency that helps companies increase their online presence through engaging and well placed content. They service Seattle area and U.S. based companies with Content Marketing, SEO, PPC, E-mail, Press Releases, and Conversion Rate Optimization.
Fannit

2911 Hewitt Ave

Everett WA 98201

425-359-7989