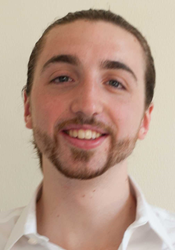 (Andover, MA) (PRWEB) April 08, 2015
Greg Caldwell, a search engine marketing specialist with digital marketing agency Effective Student Marketing, has become an official YouTube Guru. Joining marketers from across the country, Caldwell attended training last month in New York City put on by YouTubes parent company Google. The program is designed to give agencies insight as to how they can best leverage the huge marketing potential of the YouTube channel for the benefit of their clients.
According to Caldwell, the sessions he attended at the Guru training provided him with tools hell be able to use as he develops and implements YouTube advertising campaigns for clients at Effective Student Marketing. He said he learned how to most effectively use the medium to build out ads that raise brand awareness and entice prospective students to act.
YouTube affords our clients a great opportunity to reach potential students long before theyre ready to commit by raising brand awareness, said Caldwell. Effective school branding means that when students are ready to enroll, theyll come looking for our clients schools and their programs.
Caldwell said the training placed emphasis on the importance of creating quality content that truly resonates with the viewer. He said that he and his fellow gurus were instructed to think like a content creator more than an advertiser because people have the option to skip those ads scrolling across their screen. Therefore, the ads need to be meaningful.
Content needs to educate, entertain or inspire, said Caldwell, and it needs to be really good.
On the other hand, Caldwell also noted the importance of targeting the right audience with that great content. Quoting from the training, Caldwell said: Content is king. Distribution is almighty.
While YouTube can be viewed similarly to television advertising in regard to its visual content, it is a much more targeted medium. Caldwell said that YouTube can often yield impressive results for considerably less spend.
YouTube allows us to really narrow the field of viewers we want to reach, said Caldwell. It also has a variety of models so we can pinpoint our budgeting in a way that fits our clients needs. For example, we can cap YouTube ad views or choose a model that means our clients dont pay unless the viewer watches the full ad.
Noting that the guru training is an invitation-only program run by Google, Effective Student Marketing president Andy Kelley said that it was an opportunity he felt he couldnt pass up. He said Caldwell was selected because of his existing knowledge of the YouTube channel and because his work in paid search is a natural fit.
YouTube has more than one billion users, but it also fits well with the segment of the population many of our clients want to reach, said Kelley. Learning how to leverage it to its fullest potential will give us a competitive edge and our clients the opportunity to reach more of their future students.
Caldwell said that it was a privilege to be a part of the launch of the YouTube Guru program and he cant wait to share his insight and expertise with the clients at Effective Student Marketing.
About Effective Student Marketing:

Effective Student Marketing is a digital marketing agency and a Google Partner that embraces transparency and results-oriented marketing. It integrates marketing strategies that use social media marketing, pay-per-click advertising, and content creation to help institutions of higher education engage with students, graduates and future students to achieve their student enrollment and retention goals. Andover resident Andy Kelley founded the company in 2004 and he and his team have a well figure it out philosophy that combines creativity and technology to stay on top of the latest tactics and trends in the digital marketing industry for higher education. More information about their services is available at: http://www.effectivestudentmarketing.com/