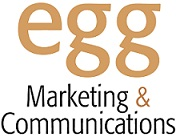 San Diego, CA (PRWEB) May 28, 2015
Every small business has dreams of how it can grow, but often a lack of funding prevents those dreams from becoming a reality. Chase's Mission Main Street Grant program awards 20 businesses $ 100,000 each in September, and Egg Marketing & Communications is hoping for one of those grants.
Founded in 2006, Egg Marketing provides content marketing services to small businesses. If awarded the grant, the company will launch a new small business resource site to help entrepreneurs do their own marketing to grow their businesses.
"This is a real opportunity for us to help businesses help themselves," said Susan Payton, President of Egg Marketing, "With this grant, we can provide resources for entrepreneurs that can't afford to hire marketers and who want to do it themselves."
Before the grant's panelists can consider Egg Marketing's application, the company needs 250 votes. Please vote for Egg Marketing here.
About Egg Marketing & Communications

Founded in 2006 by Susan Payton, Egg Marketing provides marketing for small businesses, and offers blogging, copywriting, social media, press releases, and email marketing services. An expert in small business, Egg has worked with companies like CorpNet, BizLaunch, and Cision. Learn more at http://www.eggmarketingpr.com.