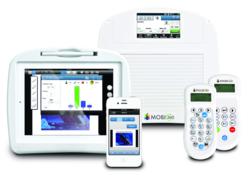 Scottsdale, AZ (PRWEB) May 02, 2013
eInstruction, a global education software and technology company, renewed its partnership with the nationally syndicated television program LIVE with Kelly and Michael to provide advanced classroom technology to a finalist of the programs 4th Annual Top Teacher Search.
LIVE is recognizing one teacher each day during Top Teacher Week, which kicked off on Monday, April 29, for being an outstanding mentor to his or her students inside and outside of the classroom, for making the school better, and for going above and beyond to serve the community.
Today, hosts Kelly Ripa and Michael Strahan honored Suzette Steward, a Special Education Teacher at Cinco Ranch Junior High School in Katy, Texas. In addition to be named one of LIVEs five Top Teacher finalists, Steward received five Insight 360 classroom instruction systems from eInstruction.
On behalf of eInstruction, I would like to congratulate Ms. Steward and thank her for being so committed to enhancing the lives of her students, said Shelly Bodine, Vice President of Marketing for eInstruction. We are privileged to provide her and her fellow teachers at Cinco Ranch Junior High with five new Insight 360 classroom instruction systems to further enhance student collaboration and learning.
Each package includes:


Insight 360 Premium Edition – powerful, easy-to-use software that enables educators to boost student engagement and gain immediate results on comprehension through formative and summative assessment using eInstruction