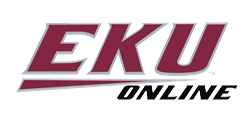 Richmond, KY (PRWEB) January 07, 2015
Eastern Kentucky Universitys online degree programs were honored among the nations best when U.S. News & World Report recently announced its 2015 Best Online Education Program Rankings. EKU was one of only two Kentucky schools to rank in the top 50 Best Online Bachelors Degree Programs.
We are honored by this recognition, said Tim Matthews, director of the EKU Office of e-Campus Learning. It is a tribute to the efforts of a lot of exceptional and talented people faculty, advisors and instructional designers who work tirelessly on behalf of our online students to help them fulfill their dreams.
Nationally, EKU ranked 40th among Best Online Bachelors Degree Programs. The university began offering online bachelors degree programs in 2006, and growth has been dramatic. Today, EKU offers 10 online bachelor degree programs and has more than 1,500 undergraduate students. Options currently include Corrections & Juvenile Justice, Fire Science, General Studies, Homeland Security, Occupational Safety, Police Studies and Psychology. In Fall 2015, bachelors degree programs in Emergency Medical Care, Child & Family Studies and Political Science will be added.
This is the fourth year that U.S. News has ranked online programs and chosen factors that weigh how these programs are being delivered and their effectiveness at awarding affordable degrees in a reasonable amount of time. The factor given the most weight in the methodology was student engagement, which includes the accessibility and responsiveness of instructors and the ability to interact with faculty and classmates. Reviewers also considered faculty credentials, resources for training instructors on distance learning, diversity of online learning technologies and staff support.
To see the full U.S. News rankings, visit http://www.usnews.com/online.
Consistently recognized among the nations best online degree programs, EKU strives to make quality education accessible to everyone. EKU is an accredited, brick-and-mortar institution celebrating more than 100 years of student success. EKU Online offers more than 25 undergraduate and graduate degree options in a variety of fields, representing Arts and Sciences, Education, Justice and Safety, and Health Sciences. For more information, visit http://go.eku.edu/USBachelors.