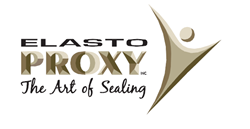 Boisbriand, Quebec, Canada (PRWEB) December 11, 2013
Elasto Proxy, supplier of specialty seals and custom insulation, is announcing its participation in Rock the Deadlines 2013 2014 Online Marketing in Manufacturing Survey. As the first Canadian manufacturer to complete this content marketing survey, Elasto Proxy will earn an early-edition whitepaper from Rock the Deadline that summarizes the surveys results.
For a limited time, manufacturers from around the globe can also take the Rock the Deadline survey and receive exclusive, early-edition market intelligence. Online marketers at small-to-medium companies and large multinational corporations can then benchmark their content marketing efforts. Marketing agencies who serve manufacturing clients are also invited to take the 23-question survey.
Through regular blogging, e-books, and digital newsletters, Elasto Proxy is demonstrating a commitment to content marketing that makes it an industry leader. In addition to providing audiences with relevant, valuable information, Elasto Proxy is engaging users via social media channels such as Facebook, Twitter, LinkedIn, and Google+.