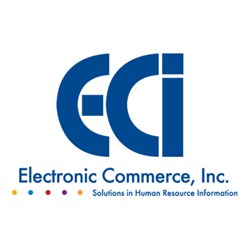 Elkhart, IN (PRWEB) July 16, 2013
Elkhart County was recently listed as the top-ranked county in the entire United States for job growth in 2012; with much of the nation averaging a growth rate of 1.9%, Elkhart County saw a whopping increase of 7.4%. While much of this growth is attributed to the manufacturing industry, another industry cloud-based software providers – has also seen a lot of growth this year, and Elkhart-based Electronic Commerce Inc. (ECI) is pleased with its success.
More and more businesses are realizing that in order to stay compliant, they need a complete HR system to manage their people, including payroll, HR functions, benefits, and more. ECI was founded in 1996 with a primary focus on helping businesses manage their human capital and today that is more critical than ever, according to ECI president and CEO, Jeff Lacy.
Compliance is definitely a key factor in todays business climate, especially with government-mandated programs, such as the Affordable Care Act (ACA or PPACA), which require businesses to document significantly more employee data than ever before. Employers are being forced to keep extensive records of their employee hours, to determine whether or not to provide healthcare benefits. This is a huge shift for many smaller-to-medium-sized businesses, said Lacy.
As a result, many businesses are turning to software that can help them manage all of this data, and ECIs proprietary software, Empower, is exactly the tool they need.
Year over year, we have experienced new client growth approaching 20%, while our existing client retention rate remains extremely high, which has resulted in the need for more manpower. We expanded our office space in 2011 and we are already outgrowing the new space.
ECI Empower software requires continuous updating and enhancements in order to stay competitive, and much of ECIs staff is technologically-savvy. We definitely have a very high degree of professionals in our office, according to Lacy, and we are constantly on the lookout for top-notch developers and network engineers to add to our skilled team.
About ECI
ECI is a leader of integrated Human Capital Management (HCM) applications a world-class solutions provider dedicated to equipping complex enterprises and midsize organizations with the HCM technology they need to leverage the HR function as a key business driver. ECIs Empower solutions area of focus include Payroll Processing and HRIS, Reporting and Business Intelligence, Self Service, Benefits Management and Enrollment, Recruitment, Onboarding, Performance Management, Learning Management, and Time and Labor Management. Founded in 1996, ECI services clients ranging from 100-10,000 employees in virtually every industry, both publicly and privately held. ECI has earned several awards, but we are most proud of our high retention rate. For more information about ECI, visit http://www.ecipay.com or call 800-320-9530.