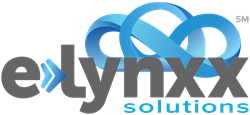 Chambersburg, Pennsylvania (PRWEB) April 30, 2015
As a software and consulting boutique, eLynxx Solutions has a forty-year history of innovation. eLynxx cloud software and the exclusive eLynxx sourcing method, both purpose-built for sourcing and managing direct mail, marketing and printed materials, are among the most unique marketing supply chain tools in the world. Like many highly-focused companies, the eLynxx Solutions team values relationships and partnerships. That is why the company places its trust in an equally unique group of business development partners to make connections with organizations that can benefit from its software, method and services. eLynxx Solutions is seeking qualified individuals and organizations to join the ranks of those who have benefitted from partnering with the company.
One of the many unique characteristics of the eLynxx print sourcing and management software is that it adapts and integrates with an organizations own people, processes and vendors, founder and chairman Bill Gindlesperger said. Building a trusting relationship with print buying organizations is important, both before and after they become clients, Gindlesperger added, continuing, that is why we place high value on developing business through the connections of our network of partners. Anyone willing to accomplish rigorous due diligence of our software, thoroughly check our references, become comfortable and confident, and then introduce eLynxx Solutions to their connections can benefit financially from becoming a partner.
Consultants, independent sales professionals, entrepreneurs and executives from the marketing services, printing, strategic operations, technology and association fields are just a few examples of successful eLynxx Solutions business development partners. There is no investment. Partners are free to be as involved as they wish. In addition to introducing eLynxx Solutions to connections, partners – especially those involved in marketing services and printing – may find eLynxx cloud software and the eLynxx sourcing method to be valuable to their own operations. eLynxx Solutions also offers a very attractive affinity program to associations that wish to offer eLynxx products to members as a non-dues revenue generator.
Those interested in a business development partnership with eLynxx Solutions, or simply wishing to discover more about the program should contact the company directly at 717-709-0990, info(at)eLynxx.com or visit the eLynxx Solutions partnership page at http://elynxx.com/about-us/partner-with-elynxx-solutions/.
###
eLynxx Solutions has been providing innovative products and services for helping organizations manage projects and connect with vendors of custom-produced graphic communication, direct mail, marketing materials, publications, labeling, packaging and all things print since 1975. Born, raised and still located in Chambersburg, Pennsylvania along the east coasts graphic communications corridor connecting Washington, DC, Baltimore, Philadelphia, Pittsburgh and New York City, todays eLynxx Solutions is a leading innovator and provider of cloud software for the marketing supply chain. As a software boutique, eLynxx Solutions tailors its cloud software to fit the needs and requirements of its customers, providing the functionality of custom software with the economy of out-of-the-box solutions. eLynxx print procurement software empowers an organizations people to work with their own vendors and strengthen their own processes to achieve better results. For more information regarding eLynxx software, please visit eLynxx.com.