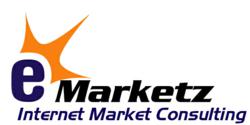 (PRWEB) April 05, 2013
EMarketz India Private Limited, the leading online marketing solutions provider has tied up with a number of host sites for placing links for its global clients. Link Building is a part of the search engine optimization (SEO) activities that the company provides. Reliable link building is a popular service offered by EMarketz, and the new initiative is expected to give it a boost, as well as enhance SEO results.
Announcing the collaboration with new partners, Mr. Anuj Arora, Director, said that the websites that have been chosen for placing links are highly reputed and enjoy a decent page rank. Thus, they have a fair chance to be found by search engines and get noticed by people. The extent of results that client can derive from the link building exercise depends largely on the quality of the host sites, and the company has made sure that the new partners that it has selected are prominent enough to make a difference to the ranking of target sites.
The host sites are related to the client sites, thus they attract viewers from similar fields, who would be genuinely interested in the products or services that are being promoted. Also, the directories that have been chosen for the task have various subdivisions and the links will be placed under relevant categories, so as to optimize the results. The positive impact of such focused listing has already been tested by the company.
EMarketz has been providing this service since more than five years, making constant innovations to improve the result. The link building service includes press release writing and posting, article submissions, directory listing and blog postings to create permanent links. Monthly reports are also available for the links placed and their performance.
About us:

EMarketz India Private Limited is a leading SEO Company and offers online marketing, search engine optimization and social media marketing solutions to clients. The company has offices in Delhi and Mumbai, India and a team of more than 20 SEO professionals. For information about its services, contact the company at +91-9867825317 or send an email at sales(at)emarketz(dot)net.