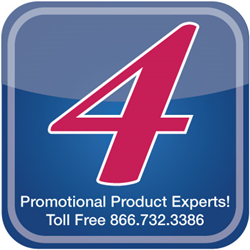 Essex, Ct (PRWEB) December 18, 2014
Each year 4AllPromos gears up for the big announcement of Pantones color of the year because that means there is bound to be an influx of orders for promotional and custom imprinted products showcasing the new, trendy color. Its almost 2015, which Pantone has selected marsala, a color described by the experts as an earthy shade of red.
Reddish tones are bold and powerful. According to ColorMatters.com the color red can feelings of energy, passion and adventure. If you think about it many major brand names in America use red in their logos including Coca-Cola, Jell-O, Band-Aid and Target. Conversely, red can signal danger and caution so it can also be used to alert people through signage and other applications. Either way reddish tones grab the attention of the audience.
Marsala colored items such as fashion apparel, jewelry, makeup shades, home d