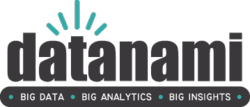 Atlanta, GA (PRWEB) April 19, 2013
Emcien Corp. announced today the media partnership between the 2013 Big Data Week Atlanta and Datanami, a leading news portal providing insights, analysis, and information about emerging trends and solutions in big data. 2013 Big Data Week Atlanta takes place April 22-28, 2013, and is hosted in partnership with Emcien Corp., an Atlanta-based pioneer in automatic pattern detection for big data.
Part of a collaboration of community events taking place globally, the weeks events focus upon the social, political, technological and commercial impacts of big data in 28 cities, including San Francisco, London, Shanghai, Berlin, and Moscow, and for the first time Atlanta.
"I am looking forward to pushing the big data conversation into new arenas by emphasizing some of the real-world applications of the various technologies we tend to classify under this ever-growing banner," said Nicole Hemsoth, Sr. Contributing Editor of Datanami. By examining what some of the large-scale users of data-intensive computing technologies are doing on both the hardware and software fronts, I hope to shed some new light on the intersection of big data and some other emerging areas, including high performance computing."
Hemsoth is a featured speaker during the celebrations kickoff event, The Future with Big Data," taking place 6 p.m. on April 22. Hemsoth joins fellow big data thought leaders Steve Lohr, The New York Times, Michael Hickins from The Wall Street Journals CIO Journal, along with executives from McKesson, NCR, UPS and SunTrust to discuss the direction and impact of big data across multiple industries.
"The response from the city of Atlanta and the tremendous media coverage around Big Data Week has been overwhelming, said Radhika Subramanian, CEO, Emcien, the partner organization of 2013 Big Data Week Atlanta. Nicole Hemsoth has been a driving force in communicating the impact of big data and the possibilities around this emerging trend. Im pleased that Datanami has accepted our invitation to partner with Emcien for the 2013 Big Data Week Atlanta.
Currently, there are more than 20 events taking place in Atlanta during 2013 Big Data Week and most are free to attend. For additional information and to register, visit: http://bigdataweek.com/atlanta/. Atlantans are also encouraged to blog or tweet about the weeks happenings (hashtags are #bdw13 and #bdw13ATL).
About Datanami

Datanami is a news portal dedicated to providing insight, analysis and up-to-the-minute information about emerging trends and solutions in big data. The portal sheds light on all cutting edge technologies including networking, storage and applications, and their effect upon business, industry, government, and research. The publication examines the avalanche of unprecedented amounts of data and the impact the high-end data explosion is having across the IT, enterprise, and commercial markets. Subscribe now at: http://www.datanami.com.
About Emcien Corp.

Emciens automatic pattern-detection engine converts data to actionable insight that organizations can use immediately. Emcien breaks through time, cost and scale barriers that limit the ability to operationalize the value of data for mission-critical applications. Our patented algorithms recognize what's important, defocus what's not, evaluate all possible combinations and deliver the optimal results automatically. Emcien's engine, fueled by several highly competitive NSF grants and years of research at Georgia Tech and MIT, is delivering unprecedented value to organizations across sectors that depend on immediate insight for successbanking, healthcare, insurance, retail, Intelligence and others. Visit emcien.com to learn more.