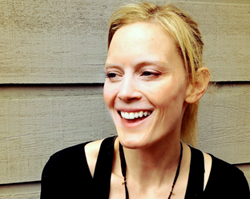 NASHVILLE, TN (PRWEB) July 31, 2014
Nashville interactive marketing agency, Horton Group, has hired Emily Sandberg-Gold as Director of Community Management. Gold brings more than seven years of social media marketing experience plus highly coveted business operations positions in various fields.
With so many businesses and brands seeking to develop a presence online, I was seeking a firm that is managing social and SEO, Gold says. Horton Group is doing that, and Im happy to be taking the lead on expansion.
Emily brings a fresh perspective in the role of Director of Community Management. Her extensive background in thought leadership, influential campaigns, blogging, and pundit outreach further Horton Groups reputation management with existing clients and brand outreach. As a social strategist, Emily has been working in the image and consulting industry to help brands stay on target with their messaging, position themselves competitively and build engagement with their customers and fans to build out their client base.
Horton Group is a Nashville marketing agency specializing in web development and design. Since 1996, Horton Group has used web technologies to help businesses and organizations in Tennessee and across the country attract a larger audience, generate more revenue and grow their web presence. Their experienced team of developers, designers, writers and project managers has worked with clients in a variety of backgrounds and industries including nationally recognized companies. In addition to website development and design, Horton Group offers search engine optimizations, graphic design, social media management, email marketing and more.
Follow Golds happenings on Twitter and Instagram at @emmalish and _EmilySandberg, respectively. Gold can be reached by email at Emily(at)hortongroup(dot)com or by calling Horton Group at (615) 292-8642.