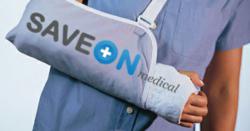 Tampa, Florida (PRWEB) October 03, 2012
Price shopping and appointment booking patient tool Save On Medical is now being used as a resource for employers paying out-of-pocket for employee health care expenses. Self-insured companies with employees injured on the job, needing to limit that amount of workmans compensation they file are utilizing Save On Medical to pay cash prices for their employees necessary procedures.
In Gulfport, Mississippi, a local construction company took advantage of the discounted pricing offered on Save On Medical when paying out-of-pocket for an employees MRI procedure at Compass Imaging, which the individual needed after sustaining an injury on the job. When speaking with the construction companys representative, he said the following of his experience with Save On Medical:
The procedure our employee needed would normally be filed through our workmans compensation program, but as the injury appeared to be minimal, we decided that having the company pay it directly would be easier. Save On Medical made the process seamless. I had called around to a number of providers for pricing and Save On Medical definitely had the lowest prices available.
The patient, Clint Cutrer, commented on the Save On Medical booking experience saying, The website is so user-friendly. I didnt have any issues requesting my appointment and my employer was easily able to pay online for it before I even went in for my appointment.
Save On Medicals mission has been to provide quality care to uninsured and under-insured patients, but they are pleased to help this new segment of the patient population when it comes to price shopping and booking diagnostic imaging procedures.
To learn more about Save On Medical and compare providers in your area, visit their website or contact their marketing department at marketing(at)saveonmedical(dot)com.
About Save On Medical

Save On Medical is a resource for patients to shop for and book health care procedures. It also enables physicians to reach patients in an increasingly popular price-sensitive market. Patients are able to search for medical services by price, quality and convenience with the help of the SOM Docometer, comparing average costs of services in their region. Save On Medical allows for price and quality transparency in the health care market, which enables the patient to decide what is important to them when it comes to their care. In the same way that travel sites such as Hotels.com and Travelocity work, Save On Medical provides the patient with options and helps them to easily schedule appointments and pay for procedures stress-free and at a fraction of the price.