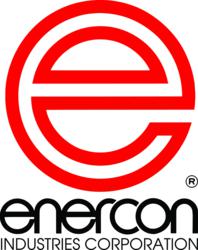 MENOMONEE FALL, Wis. (PRWEB) September 18, 2012
Enercon Industries Corporation is offering free lab trials to help companies see if atmospheric plasma treatment or flame treatment will benefit their operations.
The complimentary lab testing presents a very timely opportunity, as an increasing number of manufacturers are embracing new surface treatment technologies to improve their productivity and, in the process, eliminate the use of hazardous primers and chemicals.
We are pleased to offer free lab trials to help manufacturers learn how these new technologies can improve their operations, said Enercon Vice President of Surface Treating Systems Tim Nimmer. Our ability to compare different surface treatment technologies ensures manufacturers will use the optimal surface treating technology for their application.
Enercon Industries is at the forefront of a manufacturing revolution; so are its plasma and flame treatment technologies. Plasma treaters are used to clean, etch and functionalize surfaces to improve their ability to bond with inks, adhesives, paints, coatings and other decorative and assembly processes. Flame treaters offer advanced combustion control for reliable uniform treatment. They impart functionality on a wide range of surfaces, particularly those that require a minimum dwell time.
Plasma and flame surface treaters are considered to be green technologies, as they can be used to eliminate costly and often hazardous priming agents and chemicals. However, their ability to create stronger bonds, enable higher line speeds and improve quality control creates competitive advantages for manufacturers that adopt these technologies.
Suitable applications for surface treatment include medical, automotive, packaging, consumer goods, furniture, appliance, electronics, wire, cable, optics, folding cartons, photovoltaics and construction industries. Treatment is effective on all types of plastics, elastomers, glass and even conductive surfaces. Surface treatment technologies can be added to a production line in a fixed position or integrated with mechanical or robotic control to follow precise treatment paths.
Manufacturers interested in learning more about Enercons surface treating solutions and free lab trials should visit http://www.enerconind.com/treating. Or for more information about the company and its complete offerings, call (262) 255-6070.
About Enercon Industries Corporation

Headquartered in Menomonee Falls, Wis. (USA), Enercon Industries Corporation is an international supplier of atmospheric plasma, flame and corona treaters in the extrusion film and film converting industries for printing, coating and laminating. The companys surface treating technology is also used in numerous industries that treat objects and sheets to promote adhesion. In addition the company is a leading supplier of induction cap sealers in the packaging field. Enercon has major operating centers in Europe and North America.