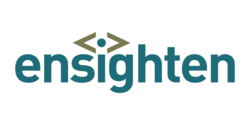 CUPERTINO, Calif. (PRWEB) October 22, 2012
Ensighten, innovator of enterprise tag management systems and visitor privacy solutions that optimize web analytics and digital marketing performance, is participating at the Accelerate Conference, next week in Boston. The event convenes leaders in the fields of Web analytics, site optimization and digital marketing to share best practices to advance website performance and customer engagement.
At the conference, Ensighten will preview upcoming mobile tag management technology that enables digital marketers and publishers to manage their mobile campaign data collection in real time, and to integrate their mobile analytics data with their traditional Web analytics data. Des Cahill, VP of marketing of Ensighten, will present the technology to top Web analytics, optimization, and customer engagement experts that are expected to attend the conference.
Ensightens tag management technology will also be featured in a presentation by Sony Electronics Senior Manager of Analytics, Brandon Bunker, who will present Ten Tips to Manage Tag Management. In his presentation Mr. Bunker will discuss the substantial ROI that tag management systems (TMS) bring to enterprises such as Sony, and demonstrate how tag management technology improves site data collection quality and provides the basis for improving media attribution, vendor A/B testing and ensuring compliance for website visitor privacy.
We are very excited to have Ensightens sponsorship and participation at #Accelerate Boston, the web analytic industrys leading event for cutting-edge thinking and best practices, said Eric T. Peterson, founder and CEO of Web Analytics Demystified, producers of the conference. Tag management is a very hot topic in digital marketing today and we look forward to participation from two thought leaders in the field Brandon and Ensighten.
DATE/LOCATION: