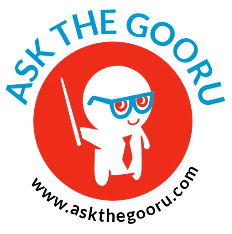 New York, NY (PRWEB) October 03, 2012
BetterCloud today announced that Ask the Gooru, its broadly adopted all-in-one educational resource for enterprise Google Apps administrators and users, has reached several major milestones. First launched in November 2011 as a free how-to video guide for organizations that have chosen to Go Google, Ask the Gooru today features 150 instructional videos aimed at helping IT administrators navigate the Google Apps landscape. Some of the Goorus most popular videos include How to Email a Google Doc as an Attachment, How to Print Your Google Calendar, How to Recover Archived Mail, How to Add a Hyperlink to a Google Spreadsheet, and Using CSS, JavaScript & jQuery in Google Sites.
Since its launch, Ask the Gooru has accumulated tens of thousands of views for its instructional videos, which are commonly between a minute and three minutes in length. IT administrators that have deployed Google Apps for enterprise-wide email, calendaring and documents often have difficulty keeping up on the latest Google Apps updates or helping end-users understand how to discover and use different Google Apps functionality. Many are increasingly using the Goorus videos to address common Google Apps challenges such as Gmail training and Google Docs training with end-users inside their organizations.
While Google Apps excels in regard to cost and scalability, keeping up with the platforms pace of innovation and updates is a new challenge for us, said Bryan Sharp, IT Analyst, Host Analytics. Ask the Gooru has been an invaluable resource for us as weve made the transition from legacy systems to Google. It is far and away the most comprehensive and easy-to-use collection of Google Apps knowledge on the web today.
Ask the Gooru today is also releasing its Chrome extension, an integrated Gmail inbox tool that gives Google Apps administrators and users the ability to access Gooru videos. Administrators and end-users can ask the Gooru any Google Apps-related question and can access and search for the latest Gooru videos directly from their Gmail inbox. The new Chrome extension also serves as an alert tool, notifying Google Apps administrators and users to new Gooru content as it becomes available.
Whether you are new to Google Apps or you are a seasoned user or administrator, Ask the Gooru is the easiest way to understand how to navigate the Google Apps ecosystem, keep up with the latest Google Apps updates and optimize your user experience, all for no cost, said David Politis, founder and CEO, BetterCloud. Google has made tremendous strides with the sophistication of its core Google Apps functionality and continues to increase market share inside the enterprise. With Ask the Gooru, were helping Google customers make the most of their Google Apps migration and were looking forward to adding more useful Gooru content.
BetterCloud and Ask the Gooru are hosting a lunch & learn training session, Master Your Use of Gmail, G Drive, and other Google Products, at General Assembly on October 22 from 12:30 – 1:30 PM. For more details, please visit the event page.
About BetterCloud

BetterCloud is the maker of FlashPanel, the leading enterprise-class management and security tool for Google Apps. FlashPanel provides vital Google Apps management tools for IT administrators and end-users alike and makes working in Google Apps a more seamless and secure experience. BetterCloud is headquartered in New York City.