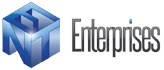 Coral Springs, FL (PRWEB) December 27, 2013
The producers of Enterprises TV are excited to offer a segment featuring the hidden gems of higher education small colleges. The show invites the audience to travel with them to the higher educational institutions which might otherwise be missed when searching for the right school for a student. These hidden gems give students a better opportunity to work with professors and become more involved in their field of study because the teacher-to-student-ratio is smaller. As some are tucked in to smaller towns, wedged in between mountains or located near bayous and other locales, the students are offered a richer educational experience. The informative television program will air the segment in 2014 on most regional and national cable television networks.
The Enterprises TV show is an American television show hosted by celebrity athlete and television personality, Terry Bradshaw. It features interviews with CEOs and industry professionals from across North America and throughout the world. The show specializes in creating intriguing stories including individual company profiles and features on important new advances in the world. For all the latest, visit the program on YouTube.
The program will broadcast in the US and Canada through a combination of FOX and ABC Broadcast Stations, Discovery Channel Transponder