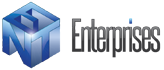 Coral Springs, FL (PRWEB) October 07, 2014
Enterprises TV presents air dates for Washington, D.C. and the surrounding area in October. While there is a strong government presence in the area, only 29% of the jobs are related to it. The citys economic base is taken from tourism, and from the varied law firms, contracting companies, lobbying firms and other groups which operate in and around the area. The District, as the city is nicknamed, is also a powerhouse in healthcare as many outstanding and respected medical and research facilities are located there. Residents and visitors will be able to watch the informative show on TCN- The Comcast Network.
The Enterprises TV show features interviews with CEOs and industry professionals from across North America and throughout the world. It specializes in creating intriguing stories including individual company profiles and features on important new advances in the world. Leaders of industry take time to share their success stories to inspire entrepreneurs and business people. The show is a leader in quality, educational programming in North America.
The program is broadcast in the U.S. and Canada through a combination of FOX and ABC Broadcast Stations, Discovery Channel Transponder