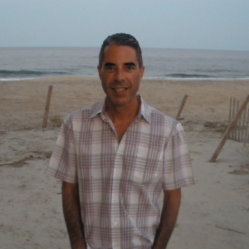 Boca Raton, Fla. (PRWEB) December 20, 2012
Though economic growth was sluggish in 2012, entrepreneur Mike Mann is among those employers whose companies added jobs in the past few months. Mann has a strong track record of starting successful companies during the slow economy and he is looking to begin more new businesses.
Throughout my career Ive been able to develop a number of thriving Internet-based companies, despite uncertain economic times, Mann said. Im currently looking to add even more companies and am in the process of trying to identify the right executives to lead them.
Mann seeks executives to lead Cashless.com, WebConcepts.com, InternetDistribution.com, SocialInteractive.com and several other companies that focus on marketing, telecom and consultation services. Please visit http://www.ProHR.com/category/executives/ for a list of career opportunities. Those who help form new companies receive benefits including a personal ownership stake and stock options.
Im always looking for fresh talent that has the vision and experience to lead these new companies to success, Mann said. One major benefit that the executives have when starting one of my new companies is a built-in network of support and potential clients from my established businesses.
Three of Manns companies appeared on the 2012 Inc. 500 list, which recognizes the fastest growing companies in the country. Phone.com placed No. 262 on the list, followed by DomainMarket.com at No. 292 and SEO.com at No. 491.
Im very proud of these companies and everything we have been able to achieve. Its a true honor to be recognized on the Inc. 500. This is the start of many great things ahead, Mann said.
Manns other for-profit ventures include PRMarketing.com, PurePPC.com and AccountingMatters.com. He also runs various nonprofit organizations including Grassroots.org, Make Change! Trust and ChangetheWorld.org.
To help the leaders of his companies and other aspiring entrepreneurs, Mann shares strategies for building a successful business in his book, Make Millions & Make Change! Secrets to Business and Personal Success. The book is available for free at http://www.MakeMillions.com.
Mann also shares best practices for starting a new business on his website, http://www.BestPracticesGuide.com. The website has a five-layer process for building a successful business from the ground up, including checklists and other resources.
About Mike Mann
Mike Mann, a social entrepreneur, is the author of Make Millions & Make Change! Secrets to Business and Personal Success. The book shows readers how to find success in business while helping charitable causes. Mann is the founder of Grassroots.org and Make Change! Trust, groups that provide free services and funding to nonprofits around the world. Manns for-profit ventures include Phone.com (2012 Inc. 500), SEO.com (2012 Inc. 500), DomainMarket.com (2012 Inc. 500), PRMarketing.com, PurePPC.com and others. For more information please visit http://www.MikeMann.com.