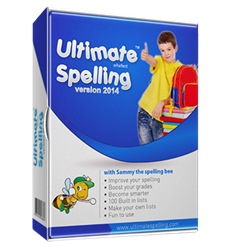 New York City, NY (PRWEB) September 11, 2014
Urban slang is a place where creativity, wit, and imagination abound. eReflect pays tribute to the resourcefulness that informs todays youth and shares with the Ultimate Spelling blog readers a list of words that are currently defined as "urban slang" but which could, in the years to come, become part and parcel of the official English lexicon found in the average dictionary.
eReflect notes that when youth trends and subcultures are mixed with state of the art technology and pop culture, a conglomerate of unpredictable originality results that alters how people use language.

One urban slang word eReflect shares with the spelling software readers is brofessional. This word describes a young man who shows great dedication towards male-dominated activities like gaming and sports activities. Cleptopenia, the second Urban Dictionary word featured in eReflect's post, refers to the act of accidentally stealing other peoples pens in schools, public places like the post office or shops, and at the office.
Googleheimer is another recently formed urban concept. It refers to the experience familiar to most readers, where a person wants to search for something on Google, but forgets what that thing is by the time they get onto a device with Internet access.
While spelling bee software programs are not generally likely to include the word procrastineating anytime soon in their databases, eReflect draws peoples attention to it nonetheless. This word refers to the activity of eating food in order to avoid doing on a dull or daunting task.
Spelling programs like Ultimate Spelling help people learn how to spell correctly, and such spelling programs understandably focus on words that are already officially part of the English language. As eReflect notes, however, the spelling proficiency a person gains by using such programs will allow them to also come up with the correct spelling of words that are either new to the English language or made up.
A skilled speller, for example, would have no trouble accurately spelling the words unkeyboardinated (someone lacking typing skills and being prone to many typos), nostache (inability to accurately tell where nose and mustache hairs begin and end) or sequelphobia (the fear of a movie sequel not living up to the standard of the original film). eReflect emphasizes that good spelling skills help a person cope with more than they might expect, in many parts of their daily lives.
###
For more information about how Ultimate Spelling software can improve spelling performance for you and your family, please visit the official website at http://www.ultimatespelling.com.
About Ultimate Spelling
Ultimate Spelling provides a modern and easy to use spelling software that has been designed with one goal in mind making children want to learn.
It is a fast and easy way to master even the most complicated spelling, without the need to write long lists or complete boring tests.
In fact, Ultimate Spelling provides more than just spelling help. It is a complete educational resource that boosts all level of a childs literacy.
Containing a personal computer tutor, Ultimate Spelling is the most realistic step-by-step guide to flawless spelling ability.