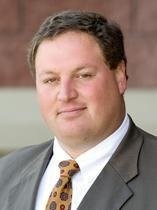 Lindon, Utah (PRWEB) November 21, 2013
Alexanders, Utahs total communications marketplace, is pleased to welcome Eric Hansen to its team as sales manager.
Eric brings 18 years of solid sales experience to Alexanders, said Jeff Alexander, founder and CEO of Alexanders. We believe his expertise will help us refine our sales process, build stronger client relationships and improve business outcomes.
Eric Hansen brings high-level sales, client relations and management experience to the Alexanders team. Previously, Hansen led and managed sales teams at five other successful Utah-based companies.
As sales manager, Hansen will oversee Alexanders seven-person sales and print consulting team, and help improve sales process and technique. He will manage quotas, develop new business strategies, and work closely with the Alexanders marketing team to support sales.
Alexanders, an award-winning cross-media print and marketing communication firm, delivers products to every U.S. state and territory and 34 foreign countries. As the only member of the International Printers Network in Utah, and one of the few IPN printers in the Intermountain West, Alexanders delivers integrated print and marketing solutions to customers from all industries. Alexanders CEO, Jeff Alexander, currently serves as vice chair of the IPN Board.
Alexanders team of 20 dedicated sales, marketing and customer service professionals each contribute to the firms international reach and clients success.
About Alexanders
The Alexanders brand of Communication Transformed utilizes the latest technology to deliver creative, compelling messages for clients. From franchise brand management tools like Divvy to custom printing and online search placement optimization, the firm delivers complete print and marketing communication solutions to help clients succeed. For more information call 801.224.8666 or visit Alexanders.com.