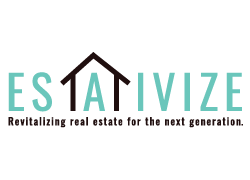 Maitland, Florida (PRWEB) May 12, 2015
Estativize, a recently developed startup, created a digital news magazine website to revitalize the real estate industry and bridge the gap between purchasing a property and making a home. The newly launched site aims to deliver relevant advice to first-time home buyers specifically in the emerging millennial market along with informing realtors and sellers of the best ways to attract millennial buyers to their property. Estativize amplifies the voices of both real estate experts and writers from the connected generation.
Founded by millennials and businesswomen Chandra Arthur (CEO) and Jessica Toukatly (COO) along with SEO/SEM expert Robert OHaver (CTO), Estativize is a digital community seeking to break through the slick, smarmy exterior often found in the real estate industry to connect all parties involved to the heart of finding a home.
Bridging the aesthetic gap between popular DIY and design websites and the high-gloss, oversaturated presentation that dominates the residential real estate and auto industries, Estativize educates first time home buyers on every step of the home buying process including design tips to make a new house into a personal home.
Enhancing the personalization of buying a home and appealing to the visual communication style of this generation is the future of the industry. Arthur, Toukatly, and OHaver ask, If real estate is constantly evolving: why do most real estate websites look cold and corporate when finding a home is one of the most personal things you can offer a person?
For a generation that values freedom while being strapped with mounting student debt, home ownership may not seem attainable or even appealing, however Estativize helps millennials to understand how owning a home can afford them greater freedom financially and allow them freedom of expression within their home.
For more information and to read their latest advice, tips, and stories visit estativize.com
—
About Estativize
Estativize is an emerging news destination for real estate professionals, home buyers, and sellers based in Maitland, Florida. Amplifying young voices and expert advice from experienced realtors, brokers, lenders, and writers. Estativize utilizes the aesthetics valued by this demographic to connect first time home buyers with the real estate industry and bridge the gap between purchasing a property and making a home. Read the latest news at http://www.estativize.com