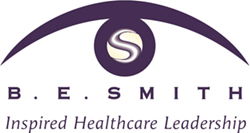 LENEXA, Kan. (PRWEB) December 19, 2014
B. E. Smith, the only full-service leadership solutions firm dedicated exclusively to healthcare providers, has been retained to lead a national chief financial officer search for Estes Park Medical Center in Estes Park, Colo. The top executive search firm in the healthcare industry, B. E. Smith has recently placed more than 900 healthcare executives into organizations.
Estes Park Medical Center (EPMC) is a 25-bed, not-for-profit critical access hospital and level IV trauma center, with a 24-hour emergency department, 24-hour ambulance service, medical/surgical services, obstetrics, as well as home health and hospice services. The medical center recently began the development of a state-of-the-art, comprehensive wellness center called Destination Wellness that will be a draw for the region and positively enhance the organizations financial position. EPMC consistently posts quality scores that are well above the national and state averages. The executive team and board of directors are dedicated to quality, outcomes and patient satisfaction, with a commitment to making iVantage Health Analytics Top 100 Critical Access Hospitals.
EPMC is seeking an experienced senior finance executive who understands the unique challenges of critical access facilities. The new chief financial officer will direct the medical centers financial planning and accounting practices as well as its relationship with the financial community. The CFO will participate in long-term and short-term financial planning process, including supporting initiatives and strategies to transform organizational culture. Additionally, the CFO will mentor and develop key stakeholders within finance.
The complete job posting for Estes Park Medical Centers CFO position can be found on the B. E. Smith website.
About Estes Park Medical Center:

Estes Park Medical Center is a 25-bed critical-access hospital with a 24-hour emergency department, 24-hour Advanced Life Support ambulance service, medical/surgical services, obstetrics, and home health and hospice services. EPMC has served the Estes Valley and surrounding areas since 1975, and is designated as a Level IV Trauma Center. EPMCs physicians are board-certified in many different areas and specialties. EMPC has a full-service laboratory, diagnostic imaging department and a 60-bed nursing home, and provides services to the residents of and visitors to our beautiful valley. We are a community-initiated and community-nurtured organization dedicated to promoting wellness and providing the highest level of quality healthcare that ensures the confidence and loyalty of our patients. For more information about Estes Park Medical Center, visit https://www.epmedcenter.com/.
About B. E. Smith:

Founded in 1978, B. E. Smith is a full-service healthcare executive search firm and the top-ranked provider of senior-level leadership services including Interim Leadership, Executive Search and Advisory Services. Veteran healthcare recruiters and regional healthcare experts partner with each client to create customized solutions. B. E. Smiths proven methodology has resulted in the recent placement of more than 900 leaders into healthcare organizations worldwide. The firm utilizes a comprehensive sourcing strategy incorporating the latest marketing techniques, association partnerships, social networking and one of the largest databases of skilled senior-level healthcare finance executives in the industry to deliver immediate results in todays complex healthcare environment. For more information, visit BESmith.com or call 855-254-8261.