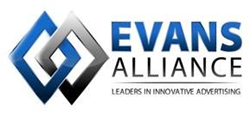 Sparta, NJ (PRWEB) April 30, 2015
Evans Alliance is a full-service advertising agency that specializes in eCommerce shopping solutions and website development and design. They are a preferred Amazon Web Developer and certified Woocommerce Partner. Evans Alliance designs best-in-class websites, offering visitors an exciting and informative presentation about a businesss capabilities, history, experience and available services with compelling images and stunning graphic design. In addition to the visual appeal and intuitive navigational properties, every Evans Alliance website includes highly optimized content and technology. The Agency serves as a one-stop supermarket of branding, advertising, and marketing services for clients of all sizes. As an integrated services firm, Evans Alliance offers clients a blend of strategic consulting and marketing services coupled with key branding strategies and creative outreach. They believe in the aggregate value of excellence in Web Design, Search Engine Optimization, Social Media, Digital Marketing, Print, Radio & Television, Direct Mail, Billboard and Email which is why ToiletTree Products chose Evans Alliance to meet their website and brand development needs.
We created ToiletTree Products new website, http://www.toilettreeproducts.com, to elevate their brand and enhance their business, but it was also very important to optimize the customers capabilities by enabling on-the-go technologies that allow users more freedoms in their shopping experience. We spent a lot of time ensuring that the site is easy to navigate, highly intuitive, thoroughly informative and technically responsive so that is works seamlessly on mobile telephones, tablets and other hand-held devices said Christian Evans of Evans Alliance.
After Google released its announcement about prioritizing mobile-friendly sites within their search engine, Evans Alliance spoke with ToiletTree Products about the importance of having an optimized website that would keep their positive standing on Google searches and increase their product views. Evans Alliance worked closely with ToiletTree Products to recognize and establish their needs as an eCommerce company. The redesign of the ToiletTree Products eCommerce shopping website encompasses a clean look and allows customers to shop on their own terms and browse through items with ease. To ensure customer satisfaction, the newly designed website has enlarged product images with additional descriptions to increase the visibility and specs of each product displayed.
ToiletTree Products designs and manufactures innovative skin, grooming and oral care products, travel sized merchandise and organization tools for your home and bath. They are ranked at the top of 2014 INC. 500s fastest growing privately held companies in the United States due to their 1080% increase in growth since 2010. ToiletTree Products are currently sold in Bed Bath & Beyond and CVS retail stores as well as the print catalogs of Brookstone, Sharper Image, Frontgate and Hammacher Schlemmer. ToiletTree Products is a 5-Star, top rated Amazon.com seller because of their innovative products, superior customer service and responsiveness with clients. Their wide range of products varies from electric toothbrushes and hair trimmers to elegant bamboo bath and shower accessories. Their LED Fogless Shower Mirror has been named The Best Fogless Lighted Mirror on the Market by the Hammacher Schlemmer Institute; a non-profit organization that researches, tests and rates consumer products objectively. ToiletTree Products stands behind all of the items they sell and provides free shipping on all purchases from their website.
Evans Alliance has become an indispensable partner for us. They have taken the time to really understand our business and have been instrumental in shaping the way we position ourselves in the ecommerce marketplace, interface with our clients and how our brand looks, feels and functions. they are an exceptional group of very talented people Steve Parisi ToiletTree Products President.
For more information about Evans Alliance visit evansalliance.com

For more information about ToiletTree Products visit toilettreeproducts.com