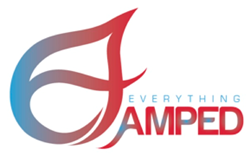 Waterloo, ON (PRWEB) January 13, 2015
Everything Amped provides individuals and businesses with three new service divisions that blend strands: Mobile Amped – mobile application development, Media Amped – Online Advertising/Proprietary Demand Side Platforms and AmpedLive owned and operated websites / XML Feed distributions.
Mobile Amped can construct innovative and sophisticated mobile applications whether it be for iPhone, Android or Microsoft Window based mobile systems. Everything Amped provides complete and thorough services for mobile application development, in a time when millions of mobile apps are downloaded daily and the average person uses apps on their mobile device on average of 26.8 times a month.
Media Amped has exclusive access 8,000 sites that create over 60 million mobile and desktop impressions each day. Everything Amped connects 17 ad networks, 24,000 plus sites and can work alongside client needs to dramatically increase online presence and activity.
AmpedLive can help to create a unique website, well tailored to the needs of any business to highlight what they have to offer. Everything Amped also features an advanced XML feed that better enables direct access to your site from popular search engines. Working side by side with each client, every effort is made to design each clients vision of a perfect website.
Everything Amped minimizes the complexity of online ad technology, allowing clients to improve their business operations, track performance and enhance business strategies all with continual support and feedback. The average person uses applications 26.8 times a month. Everything Amped provides clients with direct access to over 800 sites which generate millions of daily desktop and mobile impressions and also offers services for mobile application development.
At Everything Amped, we are fluent in the languages of online advertising, mobile apps, web development and most importantly investing in start-up companies, CEO David Boulette. We are thrilled to offer clients meticulous end to end services in online advertising and mobile applications and website design and development that allows their business to flourish.
About Everything Amped

Everything Ampedis an online mobile and advertising company that specializes in Mobile Application Development, Website Design and Development, Search Engine Optimization, Search Engine Marketing and Social Media Marketing. Everything Amped has worked with such clients such as LG, Shoppers Drug Mart, Dodge, Chrysler, Mr. Clean, Glad, Travel Alberta, City of Kitchener Yahoo! and many more. http://everythingamped.com.