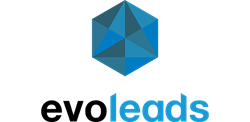 Montreal, Quebec (PRWEB) December 02, 2013
EvoLeads is revolutionizing the traditional affiliate networks by introducing an innovative Evo Marketplace platform. The concept is to build a community where various affiliate networks can collaborate together, instead of running as individuals. Evo Marketplace allows advertisers and publishers to reach out to each other like never before.
The usual affiliate networks allow advertisers and publishers to interact within one, but only one platform. The problem with the current model is that users have limited visibility to their counterparts. Therefore, advertisers and publishers usually need to join multiple networks, making it extremely difficult to manage.
Evo Marketplace is designed to break this barrier by bringing together various CPA networks into one community. In such an integrated ecosystem, networks that lease the Evoleads tracking solution have the option to publish unique or exclusive offers to the Evo Marketplace. Offers become widely visible to publishers from all joined CPA networks. EvoLeads is confident that their highly integrative Evo Marketplace platform will bring significant values to both advertisers and publishers.
EvoLeads spokesman Elias Lazaris said, We will have thousands of offers in one place at the highest rates with many of them being exclusive. New offers will be released at a much faster pace because all networks using our tracking will have the opportunity to post unique or exclusive offers to the Marketplace.
EvoLeads enters the market with an ambitious mind to provide the most revolutionary and superior services for the affiliate marketing community. The company dedicates their efforts in developing products and services that provide outstanding customer experiences. With an innovative approach, the company aims to truly integrate the industry to facilitate the success of all its clients.
In additional to the Evo Marketplace CPA platform, EvoLeads also offers a highly user-friendly white label tracking solution for affiliate marketers to effectively track their advertising efforts. At a competitive pricing, the solution offers exceptional functionality and superior interface.
With a revolutionary marketplace platform and an innovative white label tracking solution, EvoLeads is expected to not only lead the affiliate marketing industry, but also completely transform its landscape.
About EvoLeads
EvoPlus, a leading search company since 2005, has developed a digital marketing software solution under the EvoLeads umbrella. Whether you are looking for a white label you can call your own, or superior tracking with full scalability, look no further. With an enhanced Web 2.0 interface, EvoLeads is a universal tracking platform with the affiliate in mind. Headquartered in Montreal, EvoLeads has subdivisions in San Diego and Europe.