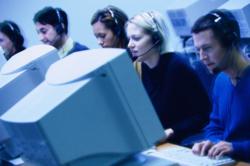 CA, USA (PRWEB) April 03, 2013
DivineMT shall now be extending its medical transcription services and medical writing services to Australia. Divine Mercy Transcription is a leading medical transcription service provider from India, lending its services to various countries across the world. Adding to its increasing list of clientele from across the globe, the leading medical transcription service provider from India has announced yet another mainland to its existing set of countries where it is providing medical typing services.
DivineMT boasts of a team who not only possesses the expertise but is a set of diligent minds at work that intricately assess all the data and transcribe them in the medical language to ease the jobs of medical practitioners. The company strives for success and to achieve it, they expand their services to various main lands across the globe. By implementing innovative working methodology, meticulous team of experts and stringent guidelines, they understand achieving glorifying heights in the field of Medical transcription is just a matter of time.
With the advent of technology the days of having closets full of medical files are pretty much gone. Thanks to computers the medical fraternity has seen an evolution. It is much easier to keep track of patients, their history and surgery details all in one compact space. It has all been taken over by the virtual world. Medical Transcription service companies from India are being able to lend best services at low cost.
Divine Mercy Transcription has certainly made their mark in the medical transcription field and has outstanding records for impeccable medical typing services. The company has strived to achieve perfection, since there is no room for errors while treating a patient. With an aim to provide excellent services and in time medical transcription services Divine Mercy Transcription is striving to achieve new heights.
After seeing such an overwhelming response in other countries, the company has decided to provide medical transcription services in Australia as well. These facilities are not just limited to hospitals but individual practicing doctors as well. Medicine is such a profession where no mistakes whatsoever are tolerated as a single mistake can change a patients life. Thus in order to make certain that the transcriptions are of zero errors a team of highly skilled professionals is at work to ensure the same.
The format of data conversion used by Divine Mercy Transcription is very user friendly and can be interpreted by almost everyone. The company has a terrific record in delivering the best services to its clients the world over and continues to work hard to keep its standards soaring. The company is up to date with the latest technologies and developments in the medical firm which is the chief factor that sets it apart from other medical transcription companies in the mark.