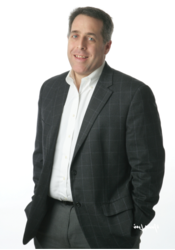 Seattle, WA (PRWEB) February 11, 2013
In the new world of media, advertising rules no longer apply. The post office will discontinue delivering mail on Saturday's, video advertising is the rave and the numbers on social media advertising are controversial. During this global evolution, it was reported yesterday that Russia is considering a state PR agency to promote ethnic peace which emphasizes the perceived need for marketing agencies and brand development.
During this fast paced tech revolution, the Founder of Fennec Consulting, David Dallaire, is raising the bar to grow his consulting firm by creating a collaborative group that operates as a virtual agency for their clients.
Today Michael Hartzell sits down with David Dallaire, President of Fennec Marketing Group, which is launching this week in the Seattle market and serving clients globally, for an exclusive interview to talk about how he expects to make a difference for both household name Brands as well as those smaller businesses typically under-served by traditional marketing agencies:
Below is a transcript of the exclusive interview Michael Hartzell asked David Dallaire questions about changes and expansion of the Seattle based company Fennec Consulting to Fennec Marketing Group:
Q – David, what exactly is the big news about your company that makes it different from your current business?
A – In the process of being consultants to our clients, we repeatedly found that many of them wanted us to stick around and execute beyond our original scope. It wasnt what we set out to do in 2010, but have observed that there is a large segment of businesses that are under-served by the professional marketing agency ecosystem in that they dont get the benefit of someone looking at their business holistically from a high-level strategy and then connecting it to the execution that creates customers and sales. We are now prepared to help our clients see through their strategic initiatives with effective execution that aligns better to their core Brand objectives.
Q – How does that make your team different? Doesnt that type of model exist already?
A – While most large modern agencies do work like this to some extent, for the most part they are not serving the Small & Medium Business (SMB) Community, who struggle with a piece-meal and tactical approach to Marketing and Demand Generation. Most of the rest of our marketing ecosystem is designed for businesses that think they are already clear about what they want a new website, a print campaign, an e-mail program, some video work or a new logo. As consultants, we go deeper and help find both the cause and solution to the business problem and as marketers, we deliver the appropriate tactical elements that are better aligned because of the groundwork we do on the strategy level.
Q – How are you going to address that gap?
A – "Weve put together a core team of professionals that have worked in nearly every Marketing situation imaginable: global, local, SMB, Fortune 100, PR, Digital, Social, E-Commerce, Branding, International, etc. You name the problem, we can bring the experience needed to solve it. With a core team of veterans each with 20+ years of experience and a set of partnerships that apply the latest methods to delivering a consistent and relevant customer experience, we can help transform almost any struggling business or help bring a successful one to the next level of their evolution."
Q – Are there any other particular specialties?
A – "We do offer two very specific services you generally wont see at a standard agency: Interim Management and our BrandSpark Marketing Assessment process. Again with the non-traditional client in mind, we felt it important to offer our members as interim CMOs or Marketing Directors where the client currently has a resource gap either from attrition or from not needing a full-time Marketing leader in the business."
A – "Our assessment is also something from our consulting side that allows clients to obtain some valuable insights into their current marketing and sales operations with the outsider perspective without having to invest in a long-term relationship with an agency. We feel it also gives clients the opportunity to experience both the good insights and the occasional unvarnished truths that inevitably surface when we approach a new challenge."
Q – So there is an a la carte option to work with FMG?
A – "Certainly. A big part of the reason we structure ourselves with independent professionals is that we understand that sometimes there is a single, specific piece of the business that requires attention. We can provide that attention, and then make it more valuable with the voices of experience we bring that can show how it relates to other parts of your business, competitors, market trends, etc."
Q – With all the options businesses now have for representing their Brands in the marketplace, what is it that you believe companies need most?
A – "What I have seen in recent years that is the biggest need for most clients is the following 1) A stronger identity for the business that makes it clear why they are in the market, 2) a better definition of their real audience (many businesses have evolved from their original mission, but dont realize that means their customers are not always who they thought they were) and 3) a simple set of coherent, functioning Marketing processes and tools that take away the rocket science aspect of it and allows Marketing to be something that is embraced throughout the company. "
Q – And how will that help?
A – "Marketing is something that needs to be in the woodwork of everything your business does, not a task-list for the designated marketing guy sitting in his own corner. When your Brand is true and the employees are bought into it, Marketing becomes simple since all you need to do is talk about yourself. We help you write that story non-fiction of course."
This announcement about Fennec Consulting expanding and evolving into a full services agency is good news during a time when predictions about the economy have no consistency. David Dallaire expects to keep adding to the team at Fennec Marketing Group and thinks in terms of "no limits" as business grows.
About Fennec Marketing Group
Fennec Marketing Group is a unique consulting firm that helps businesses and their executives, organizations and teams drive more success. Fennec provides solutions for a wide range of business challenges ranging from demand generation to product development and launches to training and developing a strong marketing process and culture.
As a collaborative team of veteran, independent businesses Fennec Marketing Group is uniquely positioned to provide custom teams and solutions and adapt them as needed for any business challenge. And as collection of business experts, Fennec is focused on high business impact while a collaborative model minimizes overhead and your costs.