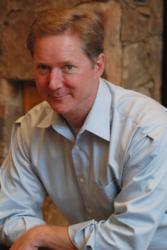 Richmond, VA (PRWEB) September 04, 2012
Cloud hosting provider AIS Network today announced its membership in the Richmond Technology Council, joining over 250 of the Richmond areas leading businesses who are committed to embracing the value of technology for the growth and sustainability of central Virginias economy.
RichTech provides an outstanding outlet for business leaders to meet, share best practices, promote the region, produce jobs and innovate and create, said AISN CEO Jay Atkinson.
Given AISNs rapidly expanding business in central Virginia, becoming part of an influential, Richmond-based group of innovative, creative and technical professionals, whose mission it is to promote technology throughout Virginia, was compelling.
Earlier this spring, AISN announced its selection by the Virginia Information Technologies Agency as one of three contracted suppliers chosen to offer IT hosting services to Virginia state agencies and other eligible public entities, including Virginia counties, cities, towns, educational institutions and public safety providers.
Over the next several years, AISN expects to guide its Virginia electronic government (eGov) customers through the hosting process, from strategic planning to implementation and beyond. Deepening its involvement at that level, the company will participate this week in the 2012 Commonwealth of Virginia's Innovative Technology Symposium (COVITS), the state's preeminent forum for collaboration and participation in government technology.
AISN is a hosting pioneer and a leading provider of enterprise cloud hosting and managed hosting services for governments and businesses across North America. AISNs hosting experts deliver customized hosting solutions for commercial enterprise and government agencies seeking the highest levels of compliance and responsiveness.
About AIS Network

AIS Network takes businesses and governments to the cloud. Hosting pioneer AISN is a leader in managed hosting for mission-critical applications for organizations with demanding security and compliance requirements. Whether youre using our private cloud, public cloud, hybrid cloud, or good old-fashioned dedicated hosting, we take the worry out of your IT. Our world-class, disaster-resistant facilities and commitment to quality service ensure that our customers arent just satisfied they love us. Fully managed hosting of applications and online businesses is what weve done best since 1993. Unlike many cloud hosting companies, AISN, a SSAE 16 Type II-compliant organization, personalizes client service at every level, inspiring full confidence that mission-critical data, applications and email are in reliable hands. Visit http://www.aisn.net.