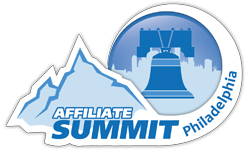 Sunrise, FL (PRWEB) March 28, 2013
Affiliate Summit, the leading affiliate marketing industry conference, has selected Evan Weber, CEO of Experience Advertising, Inc., as an elite speaker for their upcoming Affiliate Summit East conference. Affiliate Summit East 2013 will take place August 18-20, 2013, at the Pennsylvania Convention Center in Philadelphia, PA. Affiliate Summit was founded by Missy Ward and Shawn Collins in 2003 for the purpose of providing educational sessions on the latest industry issues and fostering a productive networking environment for affiliate marketers.
Affiliate Summit is celebrating their 10th year of existence and has cemented themselves as the premier affiliate marketing conference with 1000's of attendees at each show. This three-day conference includes an exhibit hall with affiliate merchants, vendors, and networks, as well as multiple tracks of educational sessions covering the latest trends and information from affiliate marketing experts.
Evan Weber, CEO of Experience Advertising, will be presenting an educational session titled, How to Implement a Comprehensive Online Marketing Strategy. Weber stated, I am thrilled to be selected to be an elite speaker at Affiliate Summit East 2013. It's a true honor to be selected. I look forward to delivering a knowledge-packed presentation with practical online marketing strategies and plenty of examples from my experience in the industry. Im especially excited to meet the conference attendees and answer their questions. Evans session will take place Sunday, August 18, 2013, from 12:30pm-1:30pm.
Experience Advertising, Inc. is a full-service online marketing agency specializing in the following areas: affiliate marketing, search engine marketing, social media marketing, website conversion rate optimization, email marketing, graphic design, content, and visitor retargeting.
Were excited to have Evan return as a speaker on the Affiliate Summit faculty, commented Shawn Collins, Co-Founder of Affiliate Summit. His sessions have been very popular and received high praise in the audience feedback.