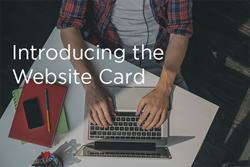 Fort Lauderdale, FL (PRWEB) June 07, 2014
Experience Advertising, Inc., a leading digital marketing agency, has launched a new social media advertising agency service for Twitter advertising management utilizing Twitters promoted tweets, promoted accounts, lead generation cards, and the brand-new website cards. Experience Advertising provides online marketing and social media management services for companies of all sizes.
Experience Advertising, Inc. continues to lead the way in the digital marketing arena by rolling out Twitter advertising management services for retail websites, e-commerce companies, and B-to-B lead generation firms. Evan Weber, CEO of Experience Advertising stated, "Twitter has done a tremendous job of evolving their advertising options for companies of all sizes. Utilizing Twitters various advertising options is a must in this day and age, to effectively leverage Twitters vast social networking platform. Twitter offers several innovative advertising options, including website cards and lead generation cards which are two extremely exciting new advertising options."
About Twitter Advertising: With 500 million Tweets a day and over 240 million active users, people turn to Twitter to bring them closer to the things they care about, whether its the news that affects their lives or the businesses down the block. On Twitter, people talk about what they care about and whats happening around them right now, including businesses. This gives a powerful context to connect a companys message to whats most meaningful to customers and prospective customers in real time. Engaging with real-time Tweets can influence conversations in a way that can help build business.
Twitter allows businesses to advertise in various ways including:


Twitter Promoted Accounts – Promoted Accounts suggest accounts that people don't currently follow and may find interesting. Promoted Accounts help introduce an even wider variety of accounts people may enjoy following and interacting with.*
Twitter Promoted Tweets – Promoted Tweets are ordinary Tweets purchased by advertisers who want to reach a wider group of users or to spark engagement from their existing followers. Promoted Tweets are clearly labeled as Promoted when an advertiser is paying for their placement on Twitter. In every other respect, Promoted Tweets act just like regular Tweets and can be retweeted, replied to, favorited and more.*
Twitter Website Cards – A Website Card enables you to feature website content within a Tweet and allow the user to click through to the companys website directly from the Card. When the Card is tweeted, it will be appended with an engaging image and additional information about the companys website. This helps drive even more traffic from Twitter to a companys website from promoted tweets and regular tweets.*
Twitter Lead Generation Cards – The Lead Generation Card makes it easy for people to express interest in what a business offers they can seamlessly and securely share their email address without leaving Twitter or having to fill out a cumbersome form. When someone expands the Tweet, theyll see a description of the offer and a call to action. Their name, @username and email address (which they have previously entered in their Twitter settings) are already pre-filled within the Card. With a simple click of a button, the user can send this information directly to the company for more information.*
(*Source: Twitter.com)
About Experience Advertising, Inc: Experience Advertising, Inc. provides multi-channel online marketing and social media management services including:
Digital Marketing Consulting – working with in-house teams
Social Media Consulting – working with in-house teams
Google Adwords and Bing Ads – Pay-per-click Search Engine Management (SEM)
Content and Online PR – SEO strategy and development
Affiliate Marketing Management – growing online referral partners
Social Media Management – creating engagement and interaction socially
Facebook Advertising Management – effectively leveraging Facebook ads
Twitter Advertising Management – effectively leveraging Twitter ads
Web and Facebook Retargeting Ads – marketing to website visitors and previous customers
Website Conversion Rate Optimization – improving click-to-sale ratio of websites
Customer Loyalty Programs – increasing customer referrals and incremental revenue
Social Sweepstakes and Contests – launching exciting promotions that go viral
Email Newsletter Design and Deployment – high-end HTML email
Graphic Design – web and print graphical design
Website Design – for businesses and ecommerce companies
Programming – web development for online advertising
If you are looking for a social media management agency for Twitter advertising management, visit Experience Advertising for more information.