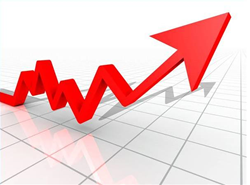 Fort Lauderdale, FL (PRWEB) April 14, 2014
Experience Advertising, Inc., a leading digital marketing agency, has released their top 10 strategies for boosting website conversion rates for ecommerce and lead generation websites. Evan Weber, CEO of Experience Advertising, has authored the guide and published it on LinkedIn.com.
Conversion rate optimization is the process of increase sales and revenue from website traffic. According to Weber, most companies do not spend nearly enough time or resources improving their website's conversion rate. Weber stated, "Across all the companies I speak to and work with, very few are actively implementing strategies to boost their overall website conversion rate. Mainly because they don't really know where to start. When we work with an ecommerce company, the first thing we do is make a list of suggestions aimed at boosting the overall website conversion rate to deliver value." Weber has been involved in ecommerce and conversion rate optimization for more than 10 years. He considers it a process that needs to be heavily prioritized.
Here are the top 10 ways to boost website conversion rate according to the published post:

1. A/B Testing

2. Professional Look & Feel

3. Capturing Information

4. Short check out

5. Trust & Security

6. Behavioral Re-targeting

7. Special Offers/Promotions

8. Email re-marketing

9. Customer Referral Program

10. Customer Reviews
You can access the entire conversion rate optimization guide here.
Experience Advertising, Inc. is a leading digital advertising agency that works will all sizes of companies on their online marketing and social media strategies, including:


Affiliate Program Management – in-house, major networks and CPA networks
Social Media Management – proactive social channel management
Facebook & Twitter Advertising Management – fan acquisition and revenue generation
Retargeting ads to web visitors that didn't convert
Paid Search Engine Management – Adwords and Bing Ads
Conversion Rate Optimization – on-site multi-variate testing
Customer Loyalty Programs – customer referral programs, customer loyalty strategies
Sweepstakes and Contests – designed to building fans, opt-ins, and followers
Email Newsletter – HTML design, email list monetization
Webdesign – refurbishing or complete redesigns
Programming – front end and back end coding
If you would like to work with Experience Advertising, Inc. you can visit their website for a complimentary consultation on your digital marketing needs.