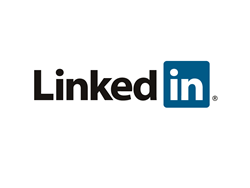 Fort Lauderdale, FL (PRWEB) August 24, 2014
The LinkedIn Affiliate Marketing group, launched and run by Evan Weber, CEO of digital marketing agency Experience Advertising, Inc., has surpassed the 20,000-member mark. The LinkedIn Affiliate Marketing group is dedicated to the affiliate marketing industry and was launched in October of 2007 to serve as a place for affiliate marketers and affiliate marketing industry professionals to learn, share, discuss, and network with each other. It has become the best place on LinkedIn to learn about affiliate marketing, stay up to date on affiliate marketing industry news, as well as network with affiliate marketing professionals.
Evan Weber, LinkedIn affiliate marketing group owner, keeps the group buzzing with a steady stream of informative posts about topics such as: affiliate marketing news, affiliate program updates, and affiliate industry conference updates. He also posts helpful content articles designed to educate and inform all levels of affiliate marketers. Weber stated, "I'm really pleased with how the group has evolved over the years. Group members tell me all the time how many connections they made through the group by reaching out to other group members, which they are permitted to contact up to 500 other group members without being connected to them on LinkedIn, which is a great perk."
You can view all of the statistics on the LinkedIn Affiliate Marketing group here.
LinkedIn Groups provide a place for professionals in the same industry or with similar interests to share content, find answers, post and view jobs, make business contacts, and establish themselves as industry experts. You can find groups to join in the Groups Directory or view suggestions of groups you may like. You can also create a new group focused on a particular topic or industry.
Weber's firm Experience Advertising, Inc. provides multi-channel online marketing and social media management services including: