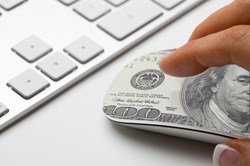 Fort Lauderdale, FL (PRWEB) December 03, 2013
Experience Advertising, Inc., a leading digital marketing agency, has released their updated free guide for affiliate marketers interested in capitalizing on the 2013 holiday shopping season. The updated guide is titled: 14- Point Holiday Season Affiliate Marketing Tips, Strategies, and Tools. The guide is designed to help all sizes and types of affiliate marketers and web publishers, by detailing several practical strategies for preparing their websites, blogs, email lists, and social networks for the holiday shopping season.
Each year, Experience Advertising provides free content and tutorials for their affiliate marketers on the major affiliate networks like Commission Junction (CJ), Linkshare, and Shareasale. Evan Weber, CEO of Experience Advertising, stated, "Providing practical tips and strategies to get our affiliate marketers ready to capitalize on the surge in holiday shopping traffic is always the goal. Each year, our tutorials and articles get more expansive and thorough, which goes a long way towards building our relationships with our affiliates."
Experience Advertising works with thousands of affiliates and web publishers in a variety of niches. They provide a host of free services for their affiliates including: articles, webinars, tools, and website evaluations. Weber went on to state, "Our primary goal is to help our affiliates any way we can. We are the affiliate managers you can get ahold of on a 24/7 basis. We dote on our affiliate marketers as much as possible and seek to make friends with all of them, which is something that I think differentiates Experience Advertising from other affiliate managers. We regularly get comments from affiliate marketers to this effect, which really motivates us internally."
Experience Advertising not only provides cutting-edge affiliate marketing services for their clients. They also provide an array of essential ecommerce management in channels like: SEO, SEM (Google Adwords and Bing Ads), Social Media Management (Facebook and Twitter), Facebook Advertising, Retargeting, Shopping Engines, Email Marketing, Conversion Rate Optimization, Customer Referral Programs, Mobile Marketing, Web Design, and Programming. If you are looking for a digital marketing agency with an ROI-focus visit Experience Advertising, Inc.