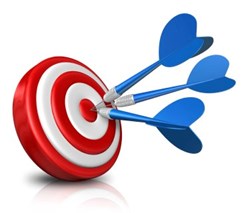 Fort Lauderdale, FL (PRWEB) October 10, 2013
Experience Advertising, Inc., a leading digital marketing agency, has announced that their corporate websites blog has reached the 1000th blog post mark. Experience Advertisings blog is made up primarily of their clients advertising promotions, educational articles for online marketers, and company news releases.
Experience Advertising, Inc. has been an online marketing agency since 2007. The founder and CEO, Evan Weber, had this to say about reaching the 1000 blog post milestone, We are very excited to reach this content milestone. As an agency, we provide a lot of original content for our client base, so to reach this many blog posts ourselves shows that Experience Advertising is committed to the same traffic generation goals as we provide to our client base.
Experience Advertising, Inc. provides digital agency services in the following areas:

Conversion Rate Optimization – converting more visitors into sales through a multi-faceted approach aimed at improving the clients website effectiveness.
Paid Search Management – Google Adwords and BingAds daily optimization for the best ROI possible at the keyword level.
Search Engine Optimization – in-house writing of product descriptions, blog posts, press releases, and other on-site content.
Affiliate Marketing – #1 ranked affiliate recruiting and management agencies on the large networks.
Social Media Marketing – Facebook Page management, Facebook Advertising, Fan Acquisition, Twitter Advertising, Pinterest Marketing, Instagram Marketing, Facebook Sweepstakes.
Re-targeting – marketing to the visitors that leave the website without purchasing, as well as buyers to sell additional products.
Sweepstakes and Contests – leveraging exciting promotions to gain fans, email opt-ins, incremental revenue, and viral buzz.
Email Newsletters – design and deployment of client promotions, news, articles, and offers to increase revenue and customer loyalty and retention.
Shopping Engine Management – syndication and management of the product catalog to all the largest online marketplaces.
Customer Referral Programs – turning customers and visitors into brand advocates, who refer customers via social media and email.
Online Marketing Consulting – working with clients internal staff to implement monthly online marketing and social media strategies.
Customer Service and Live Chat – corporate retention and loyalty strategies, answering inbound phone calls, and providing live, proactive website chat for clients websites.
If you would like to learn more about Experience Advertising, they may be contacted through their website or by calling: 954-742-0345.