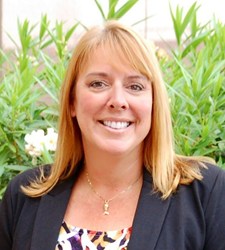 Phoenix, Arizona (PRWEB) July 25, 2013
Richard Saldivar, Principal TERIS Arizona/Texas, recently announced that Susan Nagi, Account Manager joined the Phoenix sales team. Susan skills are complimentary to those of Brandon Colburn, Vice President of ESI Business Development and Frank Mancini, Certified Data Advisor.
According to Mr. Saldivar, "TERIS core belief is to hire employees with exceptional industry experience so clients will experience individualized best-in-class customized solutions that allow them to only pay what they need. We strive to be an integral part of our clients firm and to act as their right arm. Our newest hire, Susan holds advanced experience in managing and working in litigation support and paper discovery.
Susan has over 15 years of experience in sales and hands-on project management with an emphasis in customer service. She spent the last four years at Professional Image, Honolulus go-to litigation support company for copying scanning, exhibit prep and all things trial related. Her primary role was to bring in new business and represent the company in the community. Approximately 70% of their work was paper discovery projects, exhibit preparation and general copying projects. Susan holds a thorough understanding of discovery productions, from simple depositions to hundreds of boxes of files.
According to Susan, I am excited about Richards philosophy of empowerment so that our clients, employees and company continue to grow. His enthusiasm and outlook are infectious which makes for a collaborative work environment that is dynamic, positive and leads to out-of-the-box solutions for our clients.
Susan received a certificate as a Project Management Professional (PMP) in 2013. She is a former member/VP of Public Relations of the Ocotillo Toastmasters; Ambassador of the Chamber of Commerce Hawaii; Senior Member of the Kaneohe Yacht Club; Board of the Directors of the Mercury Business Association; Member of the Hawaii Society of Business Professionals and Vice President of the Windward Choral Society.
TERIS has seven regional locations throughout the United States. Founded in 1996, TERIS provides eDiscovery, Information Governance, Relativity and Computer Forensics solutions to corporate legal teams and law firms across the U.S. and internationally. TERIS staff of almost 300 was named one of the top 20 eDiscovery service providers in 2008 by industry researcher Socha-Gelbmann.