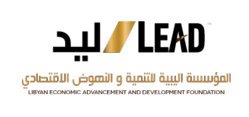 Tripoli, Libya (PRWEB) April 06, 2013
During the first official anniversary of Libyas independence, the need for activating real change in Libya, brought together some of the countrys most successful businessmen under one roof with the aim of drawing up concrete plans to grow Libyas private sector, and foster young entrepreneurs to develop a thriving high growth economy that can lead Libya forward and end overdependence on oil as the only source of revenue.
"A strong entrepreneurial culture is what is most lacking here in Libya. Our people are our most valuable resource, and it's not our oil," said Dr. Monem Alyaser, member of Libya's GNC and the brainchild of LEAD Foundation. "Entrepreneurs are the essential foundation for building a rapid-growth economy. It's time for the government and the private sector to work together and remove the obstacles that impede our young entrepreneurs. We need wide policy reforms, provide access to capitol, and establish a mentoring program to help our young people achieve their dreams and a better standard of living."
Currently, the majority of the countrys workforce is employed by the public sector. The private sector remains weak providing for mostly underpaid employment. The numbers highlight an over-dependence on government jobs which has had a damaging effect on the countrys economic situation. The additional reliance on oil production and hydrocarbon exports has motivated LEAD to strategically work on the development of businesses away from the oil sector to aid the growth of a globally competitive free market economy.
With the current GNC elected government stretched in dealing with the issues associated with a country transitioning from dictatorship to democracy, LEAD believes that the initiatives for economic development should stem from civil society organizations and think-tanks.
We Libyans are truly an innovative people. Look at our young revolutionaries during the war. They were amazing! They were creative, they improvised and they adapted real fast to the art of war. We at LEAD Foundation believe in investing in our people first, said Zeyad bin Ramadan co-founder of LEAD Foundation and Advisor to the Minister of ICT.
We have an amazing opportunity to build a bright future in Libya and our people are our greatest treasure.
The foundations goal is to reduce the levels of unemployment, and elevate the standard of living for all Libyan citizens. LEAD foundation plans to announce major initiatives that will lay the foundations for a strong economic recovery. Startups in Libya are going to finally get the support the need because LEADs strategy centers on entrepreneurs.
Currently, more than 60,000 of the young men who helped in the overthrow the brutal dictator remain unemployed and armed.