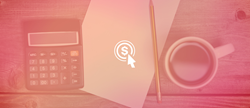 Seattle, WA (PRWEB) May 15, 2014
For years, the experts at Fannit.com have been performing online marketing services for a wide variety of businesses. But the difference between them and the next SEO guy is their approach to bringing clients money with more than just simple marketing – they know how a website needs to turn viewers into buyers. The purpose of their publication on using calls to action to make sales gives readers a look into the strategy behind their online success.
Many business owners wonder why they have so few sales happening online, sometimes, despite a significant amount of web traffic. One of the foundational principles behind Fannits marketing strategies lends some insight into this problem.
The following quotation from their new article summarizes it well: The truth of the matter is that having a constant stream of viewers isnt going to be bringing home the proverbial bacon. Viewers viewbuyers buy. Your business needs viewers that become buyers. This is how you generate revenue, this is how you pay your bills, and this is how you keep your business running.
Often, a business or marketer will be driving traffic to the website, but miss the importance of optimizing the site for converting viewers into buyers. The new article from Fannit explains how to perform this optimization with strategic calls to action (CTAs). It begins with a summary of what it means to include micro and macro conversion points on a website, and the benefits of each.
It also covers five unique tips on how to use and style CTAs to improve the ratio of website viewers to buyers. These include the placement, best colors, and message of a CTA. After sharing the insights in these points, the article concludes by recommending that a CTA be tested for performance and tweaked until fully optimized.
About Fannit:

Fannit.com is a full service inbound marketing agency that helps companies increase their online presence through engaging and well placed content. They service Seattle area and U.S. based companies with content development, SEO, PPC, Email, Press Release, and Website Conversion Optimization.
Fannit:

2911 Hewitt Ave

Everett WA 98201

425-359-7989