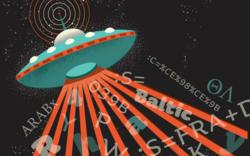 Portland, Ore. (PRWEB) April 10, 2013
Web fonts got smaller today with the announcement of new custom subsetting options in Extensis web font service, WebINK. Developers and designers can now specify the precise languages and characters they need their web fonts to include, which provides particular benefit to multinational corporations working with larger websites and in multiple languages.
With just a few modifications to the CSS, web fonts are reduced to a fraction of their former size. Rather than delivering the entire font, the subsetting options let users zero in on only characters and languages that they need.
Thomas Phinney, global font guru and senior product manager at Extensis, stated: For multinational corporations with global websites, finding ways to shave off every possible millisecond in load times is key. With WebINKs new subsetting options, font load times will dramatically decrease so web pages load at lightning speeds. We hope this inspires developers and designers to use web fonts in places they may not have considered before.
Language Support Data Made Open Source
Extensis used a mix of open source resources combined with the teams own research to develop the capabilities, and has published the data for others to use. The list includes more than 150 languages and language groupings. The full list is available here.
Phinney noted: We think language support is too basic a global need to hang onto the data for ourselves, so we are open sourcing it. This data can be used either for detecting language support in fonts, or for subsetting fonts to cover specific languages. We deeply appreciate others work we benefited from, and we are glad to contribute back to the global community.
To learn more about the new subsetting options and how they work, visit the WebINK blog.
Join the conversation on Twitter at #webink.
WebINK for Business

WebINK is the standards-compliant solution for bringing live fonts into any website without font licensing or file format hassles. Simply by integrating a small piece of code into a sites CSS code, WebINK delivers custom fonts to any browser instantly. With thousands of high quality fonts for developing a premium brand experience online, WebINK delivers the speed, reliability, and scalability enterprises require. Learn more about WebINK for business at http://www.webink.com/enterprise.
About Extensis

Extensis