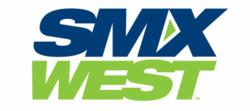 Redding, CT (PRWEB) January 31, 2013
Grady Burnett and Patrick Thomas will be the keynote speakers at Search Marketing Expo SMX West March 11-13.
Facebook has been actively rolling out new services that enable marketers to target and reach the channels 1+ billion users. In his keynote conversation, Grady Burnett, Vice President of Global Marketing Solutions for Facebook, will highlight these latest developments, including Facebook Exchange and the new Facebook Graph Search beta, and discuss how marketers can benefit from these new services.
Google search policy specialist Patrick Thomas will discuss the companys decision making process to determine what and how content is displayed to searchers. Attendees to the Evening Forum Walk A Mile In Googles Shoes: Dealing With Tough Calls In Search will gain insight into Googles policy process, which will help improve their search engine rank and avoid penalties.
Over 100 leading internet marketing experts will join Patrick and Grady at SMX West. Attendees can choose from over fifty sessions covering search engine optimization, paid search, mobile, social media marketing and more.
The Early Bird rate of $ 1495 for an All Access pass includes sessions, networking activities and conveniences like WiFi in session rooms, hot lunches and all day snacks. Group packages with discounts of up to 20% are also available.
Register online or by calling (877) 242-5242 between 9am-5pm ET. Rates will increase February 2.
About Search Marketing Expo SMX West and Third Door Media
SMX West features sessions for those seeking advanced tactics or just starting out in search marketing, work on an in-house SEM team, hail from an agency, or own a business.
Attend SMX West for: