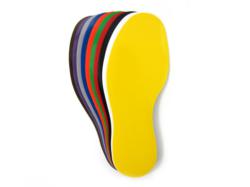 Lake Oswego, OR (PRWEB) December 02, 2012
Business success depends on a well-run facility that is lean and safety conscious. A simple and affordable solution to become lean with safety awareness is by creating a safety program such as 5S. Facilityfloormarking.com is now offering a variety of 5S floor marking tapes that will take any workplace one step closer to lean and a safer environment. The general rule of thumb in a lean facility is that anyone should be able to walk into a workplace and identify the flow of work being done within 60 seconds. Floor marking tapes is the easiest, affordable, and most effective way to visually accomplish this goal. Creating a foundation for the set in order stage of 5S with floor marking tape starts from the floor and works up through organizing the entire facility.
Facilityfloormarking.com offers a multitude of floor tapes that will help create order and pattern of work in any workplace, which will eliminate searching and confusion within a work area. Defining processes and cells in the value stream can be accomplished by use of floor markings. SafetyTac Arrows and SafetyTac Footprints are an ideal way to mark walkways, exits, and to guide traffic flow. Entertainment events such as sports, concerts, etc need to keep fans moving in the correct direction and out of prohibited areas. The visual bright colors and strategically placed arrows are a great way to avoid confusion and chaos in large group arenas. Both arrows and footprints are highly durable and are scratch, smear, and scuff resistant making them ideal for use in high foot traffic environments. A sporting event planner commented, We use the SafetyTac footprints in our sports arena and it really helps with keeping the fans moving in the right direction and there is no need to hire people to give direction. It is a great product!
More information about floor marking tapes is provided by visiting http://www.facilityfloormarking.com/ or call toll-free (866)777-1360 to speak with a professional representative.