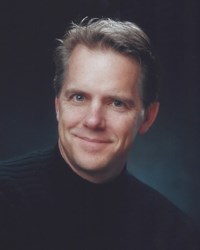 Salt Lake City, Utah (PRWEB) January 16, 2014
Don Sorensen, online reputation management expert and owner of Big Blue Robot, today advised companies about the importance of creating a Reputation Management plan for 2014.
Where you place reputation management in your marketing strategy reveals a lot about your approach, says Sorensen, author of Online Reputation Management: Corporate & Personal. Despite its current popularity, online reputation management is not a new concept. Most credible organizations have always taken their reputation seriously. However, the playing field continues to change, and successful organizations need to adjust and create a plan to address the instant feedback and challenges they face.
Sorensen advises that reputation management should be an integral part of a companys 2014 marketing plan, noting that failing to plan may be the biggest mistake of all. Sorensen suggests online reputation management should be considered as companies think about SEO, paid search, social media strategies, etc. All too often companies wait until they have a negative online reputation experience to develop a reputation management plan, says Sorensen. By waiting, the situation is most times much more difficult to remedy, and cannot happen as quickly as if a plan was in place. Some simple planning and proactive work can save companies a lot of headache.
Usually when talking about online reputation management, experts advise tips, tricks and other actions companies can take to improve their online reputation and improve search rankings. And, most advise that effective online reputation management is about doing something, taking action, and getting the job done. However, all that action can be exhausting and many companies question why they should go to the trouble of trying to build a positive brand online. Sorensen has a unique way of looking at why companies should be pro-active in their online reputation management strategy.
Many companies today are killing their online reputation by doing absolutely nothing, explains Sorensen. If they dont care about their online reputation, then dont put any effort forth. Dont take action. However, be prepared to sit there and watch as your branded SERP fills with negative reviews and articles about your terrible product and customer service.