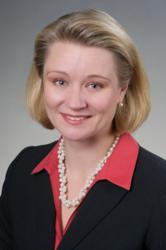 Boston, MA (PRWEB) November 29, 2012
Fairmont Consulting Group LLC is pleased to announce that Dr. Annalisa Weigel has joined the firm as a Director in its Boston office. Dr. Weigel brings a wealth of experience in the aerospace sector, having worked in a range of positions across academia, investment banking, and defense consulting since 1995.
We are pleased and honored to welcome Annalisa as a Director. She is a key addition to the Fairmont team as we work to expand our practice, said Jay Wynn, Managing Director of Fairmont Consulting Group. Annalisa brings tremendous expertise and insight in areas of keen interest to Fairmont clientele management of innovation, business process improvement, lean aerospace operations, and technology policy. Her work with NRO, DARPA, NASA, the FAA, and numerous private sector companies and organizations has provided tremendous value to the aerospace and defense industry. And her participation in the professional community through the American Institute of Aeronautics and Astronautics, Women in Aerospace, and the National Research Council is a testament to her commitment to the sector. We are excited to have Annalisa on board as part of the Fairmont team, and we look forward to sharing her expertise with our growing client base.
Dr. Weigel comes to Fairmont Consulting Group from the Massachusetts Institute of Technology, where for eight years she was a faculty member researching and teaching in aerospace and defense innovation, continuous process improvement, and systems design. At MIT, she did pioneering work in understanding innovation dynamics within the aerospace and defense sector. She is the author of over sixty journal and conference publications, including the following: