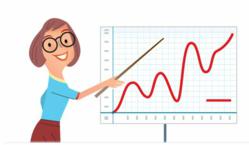 Seattle, WA (PRWEB) January 23, 2013
Each year more businesses compete for local positioning in Search Engines making competition for local placement that much tougher for small businesses who cant afford a $ 175-$ 300 per hour SEO professional to help them with their local placement. SEO expert, Keith Eneix, at Fannit.com gives business owners a little insight into how they can safely increase their rankings through Local SEO while flying under the radar of Google algorithm updates.
First, knowing how to rank in search engines starts with understanding what ones branding is trying to accomplish. Its surprising to see how many business owners do not really understand their basic conversion points. The foundation of a well thought out local internet marketing campaign is the 1-3 main conversion points that every business is trying to get their target market to funnel into. Its from this pivotal point that a business owner can then develop a strong inbound marketing strategy.
Second, developing a content strategy that captures readers into a marketing funnel is imperative to growth. With such large increases in local SEO competition its the quality of content that sets a business apart and dominates SERPs. Depending upon ones industry the average business needs to be developing 3-5 articles a week based upon long tail keywords that constitute the highest click volume. One can use a tool like http://www.semrush.com to find out which long tail keywords get searched the most for their industry. Develop a strategy that pushes out 3-5 articles per week until the specific long tail keywords under a main conversion point have been exhausted.
Third, link build through local citations to specific landing pages for each area of ones business focus. If a business focuses on three different areas develop three pages that focus on each area with unique content. Make sure each page has a unique address and phone number. After ones landing pages have been developed they need to develop a business Google plus page and build citations on popular directories suggested by http://www.getlisted.org and yext.com. Its important to match the name, address, and phone number exactly within all the directory listings, otherwise Google might get confused and place a business lower on the local map listings or not at all.
Keith Eneix is the CEO and marketing director of fannit.com. Fannit.com develops local and national presence for companies in the U.S. Theyve helped over 50 niche categories increase their rankings and inbound marketing traffic through strategic white hat SEO. Fannit.com is also highly involved in business improvement and development of their assets.
Heres a link to the original Press Release