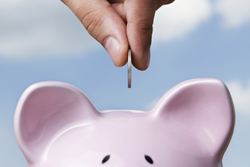 Seattle, WA (PRWEB) February 05, 2015
The 5 Reasons You Need To Hire an SEO Expert is an article newly released from Fannit.com, directly talking to small business owners and CEOs about why they need to invest in an SEO professional instead of hacking it themselves. They give practical and applicable examples that most small business owners will be able to identify with, such as a lack of time to invest in learning a new skill and the need to grow more rapidly.
For someone new to SEO, it can take them months or even years to fully and effectively analyze a website, Fannit says, but a professional SEO expert can more quickly and proficiently analyze your website and get the results you need to grow your business.
The article explains that an SEO professional with several years of experience will know the latest search engine changes and updates. SEO consultants are familiar with all the trending tools, tips, and tricks that can help increase rankings and search results for specific industries. And of course, they will also know what trends will be a waste of time and money and should be avoided.
An additional concern for small business owners that are trying to hack SEO on their own or with an inexperienced team is that they may inadvertently be violating Googles preferred practices – a recipe for landing themselves on Googles blacklist.
Whether it is intentional or not, if you choose to do your SEO on your own, you risk accidentally using black hat techniques and reaping the unfortunate results, Fannit explains, These shortcuts may work temporarily, but Google doesnt like being cheated Shady practices are referred to as black hat SEO. Some examples include keyword stuffing, invisible text, doorway pages, and spamming.
For small business owners that lack the time, money, and skills necessary to handle SEO, go to Fannits website to learn about their SEO outsourcing opportunities: http://fannit.com/5-reasons-need-hire-seo-expert/
About Fannit

Fannit.com is a full service internet marketing agency that helps companies increase their online presence through engaging and well placed content. They service Seattle area and U.S. based companies for content development, SEO, PPC, E-mail, Press Release, and Website Funnel Optimization.
Fannit

2911 Hewitt Ave

Everett WA 98201

425-359-7989